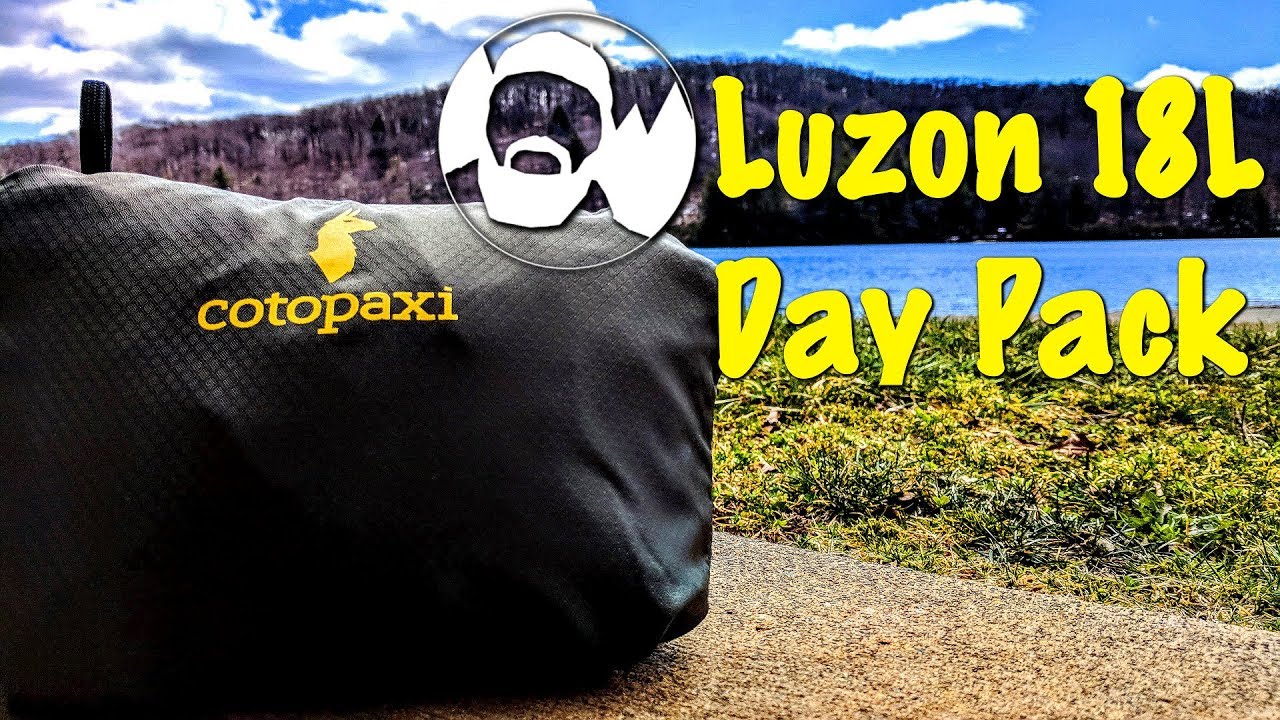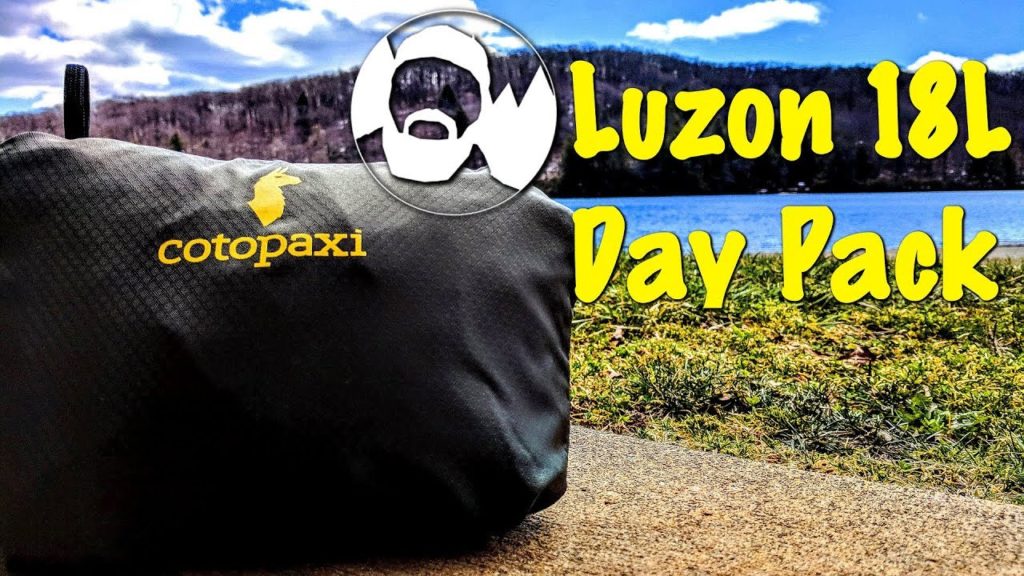 A high-quality daypack is a must for everyone from casual outdoorsmen and women to experienced hikers. Today's packs are so durable and useful, that the one you're in the market to purchase right now may be the last one you ever need. With that in mind, this Cotopaxi Luzon Del Dia 18L daypack review may help to steer you in the right direction as you search for your next pack.
BEFORE YOU SHOP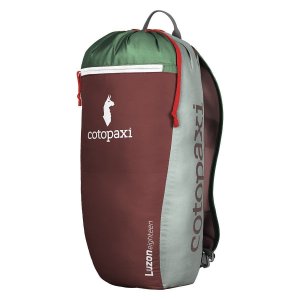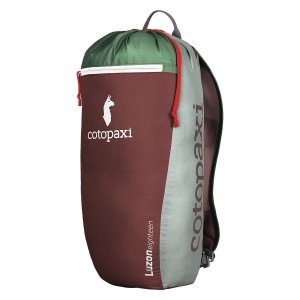 One thing you'll quickly notice is that there are hundreds of different options on the market, and a large number of those bags are all high quality and will get the job done. Before you can find the perfect bag for yourself, there are a few critical features to consider that will help you decide what you want from your bag. While there are many other features you may want to look for, the ones below are significant considerations that will help you narrow the field.
FRAME VS. FRAMELESS
Bags can be made in two different ways. They either have a frame inside, or they don't. A framed bag will keep its shape well, and it won't sag on your back when you carry it. These backpacks can be very comfortable, and they handle heavy loads very well. The tradeoff is that they're considerably heavier than frameless bags and they can't be packed away like a frameless bag.
Bags without a frame are versatile, lightweight, and easy to pack away for storage. For larger loads, they must be packed with care to ensure the weight in the bag is well balanced for comfort on your hike. Many people prefer a frameless bag for day trips, or as a supplement to a more substantial bag on longer trips. For longer and more treacherous trips, many people prefer a bag with a frame.
VOLUME
How much stuff your bag can hold is going to be another critical consideration. For a day pack, most people find that a bag in the 16-20L range offers more than enough space to carry everything they need.
Know what you want? Buy your backpack here now!
Some bags are more than twice that size, and while they allow you to carry everything but the kitchen sink, they aren't as practical for day trips.
POCKETS
Lots of daypacks on the market are mostly just souped-up drawstring bags. They have a large main compartment and usually contain a second compartment for storing a hydration sleeve.
You'll also find some daypacks that are more practical for day-to-day use. These bags offer several zippered pockets and organizers throughout the bag for storing different types of things, like electronics, for example. If you are looking for a value daypack, check out the Montem Diadema backpack.
If you're a serial organizer, you may want to look towards a daypack that offers several zippered compartments for organizing the things in your bag.
WHO NEEDS THE COTOPAXI LUZON DEL DIA
This pack is a strong choice for anyone who's looking for a light to medium-duty bag that's capable of carrying everything they need. It's a no-frills pack, but it excels where it matters most: it's strong, durable, and comfortable to wear.
WHO SHOULD AVOID THE COTOPAXI LUZON DEL DIA
If you're looking for a pack that offers a ton of additional features, or a bag that's large enough to carry several days' worth of supplies, it may be a good idea to look elsewhere for a more full-featured bag.
COTOPAXI LUZON DEL DIA 18L DAYPACK REVIEW
The Luzon Del Dia from Cotopaxi is a very capable daypack that most hiking and outdoor enthusiasts will find serves their needs just fine. Beyond the product itself, there's a bit more to Cotopaxi that's worth discussing.
Cotopaxi has a mission beyond producing quality outdoor gear, and it can be seen in each of its products, especially the Del Dia day pack. Cotopaxi sources its raw materials from recycled ripstop nylon to reduce waste and also works closely with local communities to eliminate global poverty.
In the case of the Del Dia day pack, each bag is unique, because the factory workers themselves are in charge of choosing the colors they work with. The result is a high-quality bag that's not only unique but also serves a purpose beyond holding your gear.
PROS
Ultra-lightweight
Packs flat for easy storage
Unique – no two bags are alike
Zippered front pocket for electronics or valuables
Cotopaxi has a mission you can feel good about
CONS
The drawstring closure isn't as secure or as water resistant as a zip closure would be
Not ideal for extreme conditions
18L size may be a bit small by some people's standards
FEATURES AND BENEFITS
While this daypack from Cotopaxi isn't exactly brimming with extra features, it hits all the most important notes. It's durable and functional, with a unique look that's sure to turn heads on the trail. You can take a closer look at this bag's features in this video.
ROOM TO SPARE
Most people will find they could get away with using the Del Dia as their only bag for an entire weekend away. While this bag is far from enormous, it's roomy enough to accommodate all the essentials.
ZIPPERED FRONT POCKET
Some things just require a little extra security, and for that, we're happy to have a large zippered front pocket on this bag. The front pocket is particularly roomy, so you shouldn't have any problems storing your valuables in this section.
UNIQUE
Since the workers who produce each bag are in charge of what it looks like, and they're working with recycled fabric remnants, the resulting bags are some of the unique you'll ever find. Looking for a bag that's red, green, orange, olive green, and pink? Cotopaxi has you covered.
SOCIALLY CONSCIOUS
Not only will you receive a quality bag, but you can also feel good knowing that your purchase benefits the people who made your bag and their community, as well as underprivileged people throughout the world.
ALTERNATIVES
If you're looking for a bag that's similar to the Del Dia, but aren't sure if it's the right bag for you, several alternatives may be a good fit for you.
MONTEM DIADEMA 18L
The Montem Diadema daypack features a very similar design to the Del Dia and carries a lifetime warranty.
Similar design to the Del Dia
18L Capacity
Zippered front pocket
OSPREY DAYLITE
The Osprey Daylite may be a great option for the hiker hoping for a bit more versatility from their daypack. In addition to its large main pocket, there are three smaller pockets perfect for your valuables.
Several additional pockets
Can be connected to Osprey's larger bags
Slightly smaller overall than the Del Dia
TETON OASIS
If you're looking for a bit more structure than you get from a frameless bag, this model from TETON may be a good choice for you. It's similar to the Osprey Daylite, although it's a bit larger, and it includes a free rain cover.
Lightweight for a framed bag
Includes rain cover to keep your gear safe in poor weather
Lifetime warranty
FINAL WORD
The Del Dia bag from Cotopaxi falls right in line with similar frameless bags in the same price range. But, if you're looking for a bag that's going to turn heads from a socially conscious company, the Del Dia bag may be ideal for you.