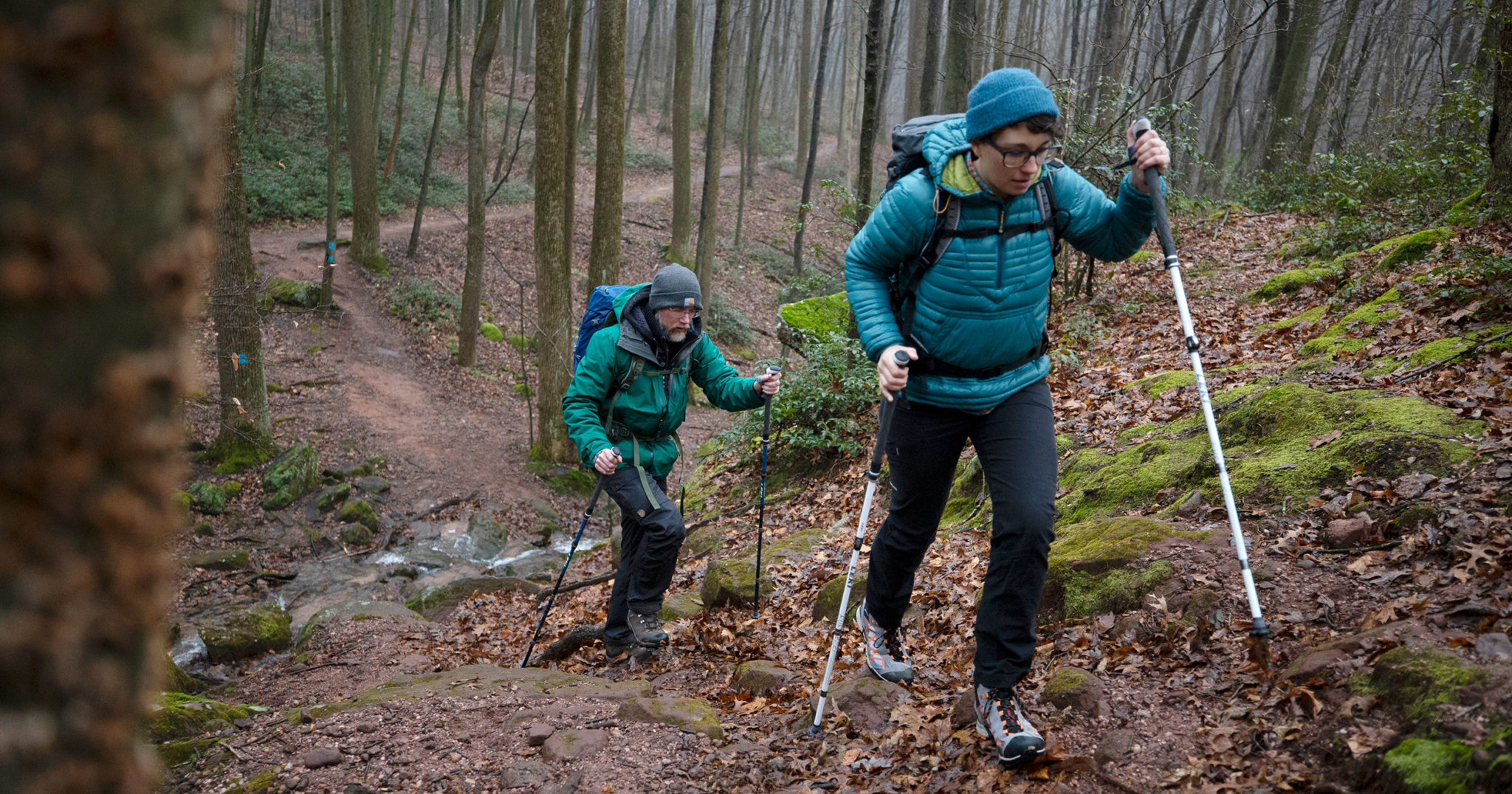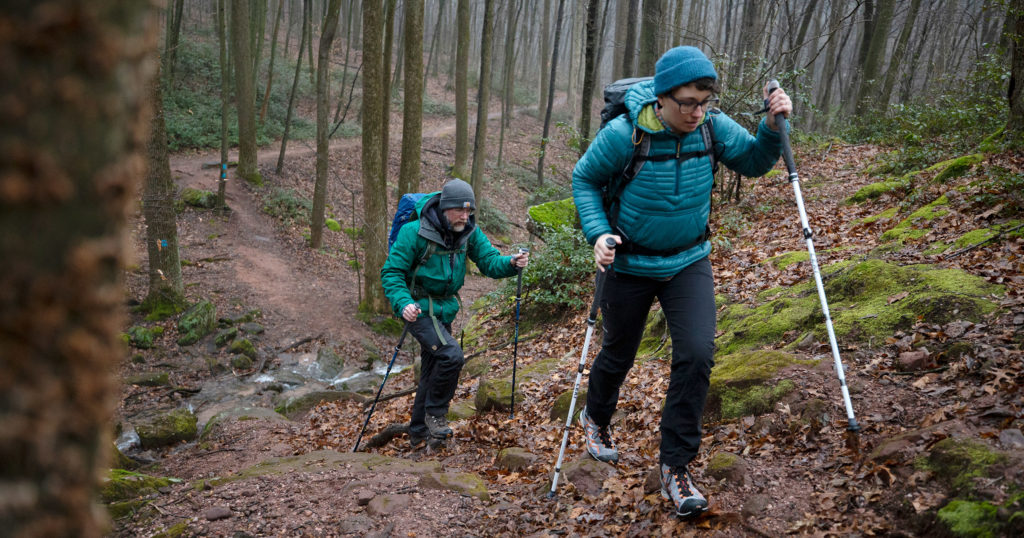 Few things are as fulfilling as a trekking trip amidst the serene mountains. However, like most rare and beautiful experiences, it can be equally unforgiving as well. If you have been on a trekking trip before, you will definitely know the dangers surrounding it. But, there is no need to worry because we have just the right thing for you which will not only make your trip an unforgettable experience, but also a safe one.
So you might be wondering what we have got in store for you. Well, in this article we will be reviewing a stellar pair of trekking poles that will not only be your favorite companion on trekking trips but will also be extremely useful in a wide range of outdoor scenarios. So without further ado, let us start with the review of the Canway Carbon Fiber Trekking Poles.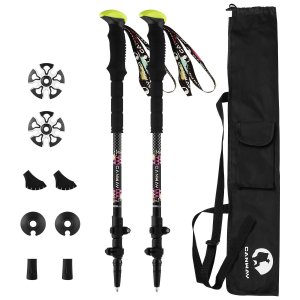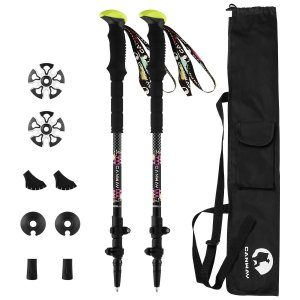 So, what makes this pair of trekking poles special? In brief, everything about this pair of trekking poles is brilliant. We were hard-pressed to find a single fault with this product that could ruin your buying experience. In fact, we believe you should check out the reviews on Amazon.com for this product.
Although there are only 7 reviews present on the website as of today, they are all verified purchases, and more importantly, all of the users have rated it 5 stars. Moreover, each of the reviews has showered glowing praise on this stellar pair of Canway Carbon Fiber Ultralight Trekking Poles.
Now, let us start with the juicy part of this review and dive right into the features of this amazing product. As its name suggests, this pair of trekking poles have a 100% Carbon Fiber construction which not only makes it incredibly tough but also very light in comparison to the Aluminum trekking poles.
In case you are one of the few people who think that Carbon Fiber might not be a premium material, then the following few lines will surely change your mind. While standard cars use steel bodies, mid to high-range cars from the likes of Audi, use an Aluminum construction. On the other hand, the creme de la creme of the automotive industry, especially the exotic sports cars from the likes of Porsche, Lamborghini, and Pagani use a full Carbon Fiber construction.
We believe that the previous paragraph must have surely opened your eyes and now that we have your attention, let us explore its other impressive features. When it comes to practicality, this product scores full marks. This pair of trekking poles feature EVA handles which not only offer excellent grip but also keep your hands sweat-free at all times. Impressive, isn't it?
However, that is not the only cool feature of the handle. The top part of the handles can be flipped open to reveal a mounting area for your camera. Hence, you cannot only use this pair of trekking poles as a camera stand, but you can also use it to vlog while you are trekking.
One of the best things about this pair of trekking poles is that you can easily extend or shorten them when needed. Moreover, when you are not using it, you can simply adjust the trekking poles to their shortest position and store them away in your backpack.
Know what you want? Buy your trekking poles here now!
The Canway Carbon Fiber Ultralight Trekking Poles can be locked in 3 different positions, ranging from 25 inches (63.5 cm) to an impressive 58 inches (147.3 cm). Once you extend the trekking poles to a comfortable position, you can simply lock them with a quick flip, and you will be ready for your trek. To make things simple, this pair of trekking poles have a stop line to show you the maximum limit of extension. We absolutely love the attention to detail in this product.
Now that we have covered most of its features, let us move on to the finest feature of this pair of trekking poles. This product comes with 4 different accessories to help you traverse through multiple terrains. In fact, the Canway Carbon Fiber Ultralight Trekking Poles come with a pair of rubber tips, rubber feet, mud baskets, and snow baskets to help you travel through different topographies, including common ground, mud, gravel road, rocky path, and snowfield.
If you are still not impressed by this stellar product, then the 2-Year Free Protection package should definitely seal the deal for you. Moreover, we have not yet come across a product that offers such a complete package at an incredible value as the Canway Carbon Fiber Ultralight Trekking Poles.
All in all, we believe that you will not go wrong with this product as it not only offers all the necessary features but also comes with additional nifty touches. If you are looking for a high-quality, lightweight pair of trekking poles that offers brilliant value for money, then you should go right ahead and purchase this product.