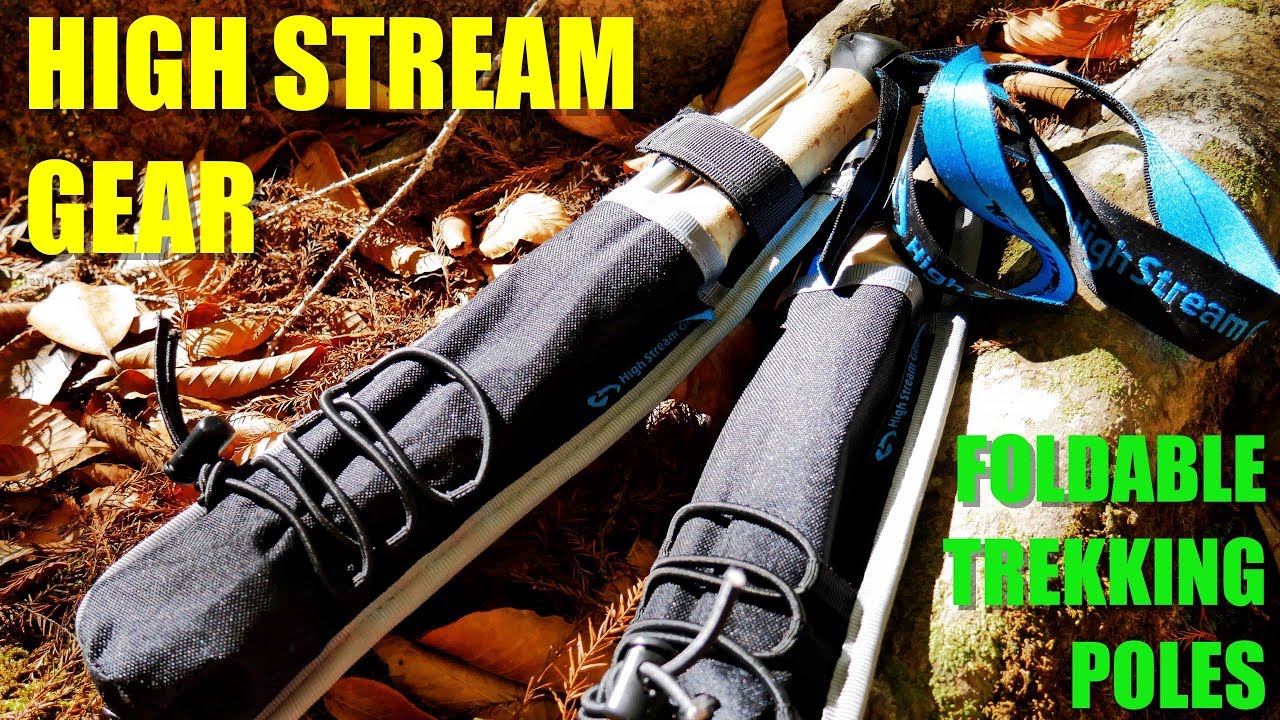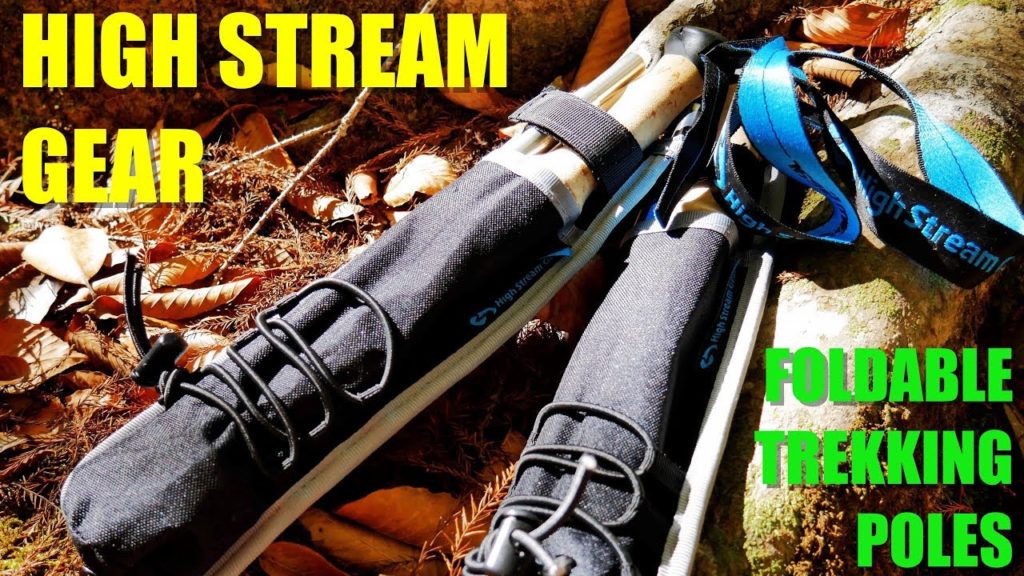 If you're in the market for a pair of trekking poles, look no further than this absolute delight of a product from High Stream Gear. Racking up rave reviews on Amazon, it has quickly emerged as a bestseller in the field and is making a name for itself as one of the most prominent players in the trekking industry, and with good reasons. So what makes this set of poles stand apart from its competition? Read on to find out more!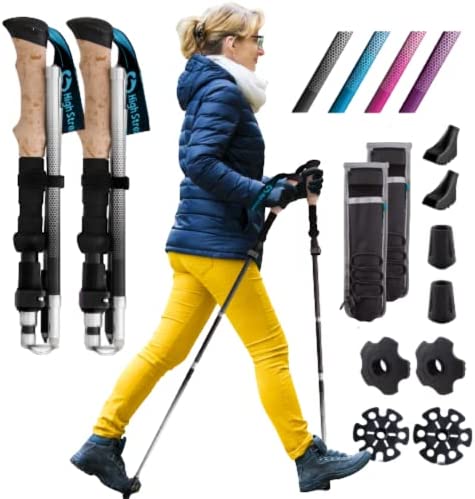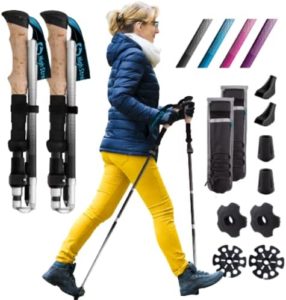 These High Stream Gear foldable trekking poles measure a maximum length of 53.1 inches (135 cm) and can be adjusted down to a minimum of 45.3 inches (115 cm). On top of that, it is also collapsible and can be folded up into a very compact size of a mere 14.6 inches (37 cm). This foldability makes it very portable and exceptionally easy to store and carry in any trekking bag, leaving you with plenty of space for the rest of your trekking essentials. The small size and light weight of the poles make them an ideal trekking companion and promise never to be an undue burden in your backpack.
The trekking poles are made out of an immensely sturdy, yet very lightweight aluminum 7075 alloy, which coincidentally is also the same alloy the U.S. Army uses to make its M16 rifles. Rest assured, regardless of how hard and rough the road ahead of you may be, these trekking poles are more than a match for the task and will never bend, crack or break. Designed to tackle the most unforgiving and undulating of terrain, these trekking poles with their combination of durability and low weight provide an additional degree of stability and balance, making them a very safe and popular choice among hiking enthusiasts the world over.
The handles of these trekking poles don't just look classy and sophisticated, they also feature a very ergonomic design and are specially crafted to feel comfortable and relaxing in your hands. The handles will never exert undue pressure on your hands, and you'll be able to move them around as effortlessly as if they were extensions of your very arms themselves. The grip is designed to prevent slipping and will never slip or rub against your hands, no matter how clammy or sweaty your hands may get from all the hiking. Made out of cork, the handles actually absorb sweat and very soon, conform to the shape of your own hands, thereby making the handles even more comfortable to grip and use as the days go by.
What really makes this set of trekking poles stand above the crowd is the inclusion of an innovative belt-mounted carrier, which lets you holster the trekking pole, thereby freeing your hands. All you need to do is just put the poles in the holster when you do not need to use them, and you're free to walk and use your hands for whatsoever you wish, be it browsing a map or picking up something on the trail. This is ideally suited for varied terrain, which won't always require you to use the trekking poles. Simply use them when you need to, otherwise, keep them holstered in the specially designed handles. It is precisely this, the mixture of innovation and the use of high-quality materials that makes this set of trekking poles such a popular choice among hiking enthusiasts, be it professionals or novices.
Know what you want? Buy your trekking poles here now!
But of course, you shouldn't just simply, take our word for it. High Stream offers a 100% money-back guarantee on this product for an entire year after purchase. This ensures that this is an entirely risk-free purchase and if you have any complaints or the poles don't work as advertised, High Stream will gladly refund you all of your money.
The slightly hefty price tag may be a deterrent, but when weighed against all the features and longevity this product offers, it really isn't that much of a price to pay. Among all the foldable trekking poles available on the market today, this one takes the cake because of the top-quality aluminum alloy used in it, which is perfect for both intermittent and heavy-duty non-stop hiking. They will not bend or break and will continue to support you, all the while taking up very little weight and space in your backpack. This product really serves the best of both worlds, being light enough to support your body weight, without putting undue pressure on the joints and yet being strong enough to endure some serious maneuvering along rugged mountainous roads.