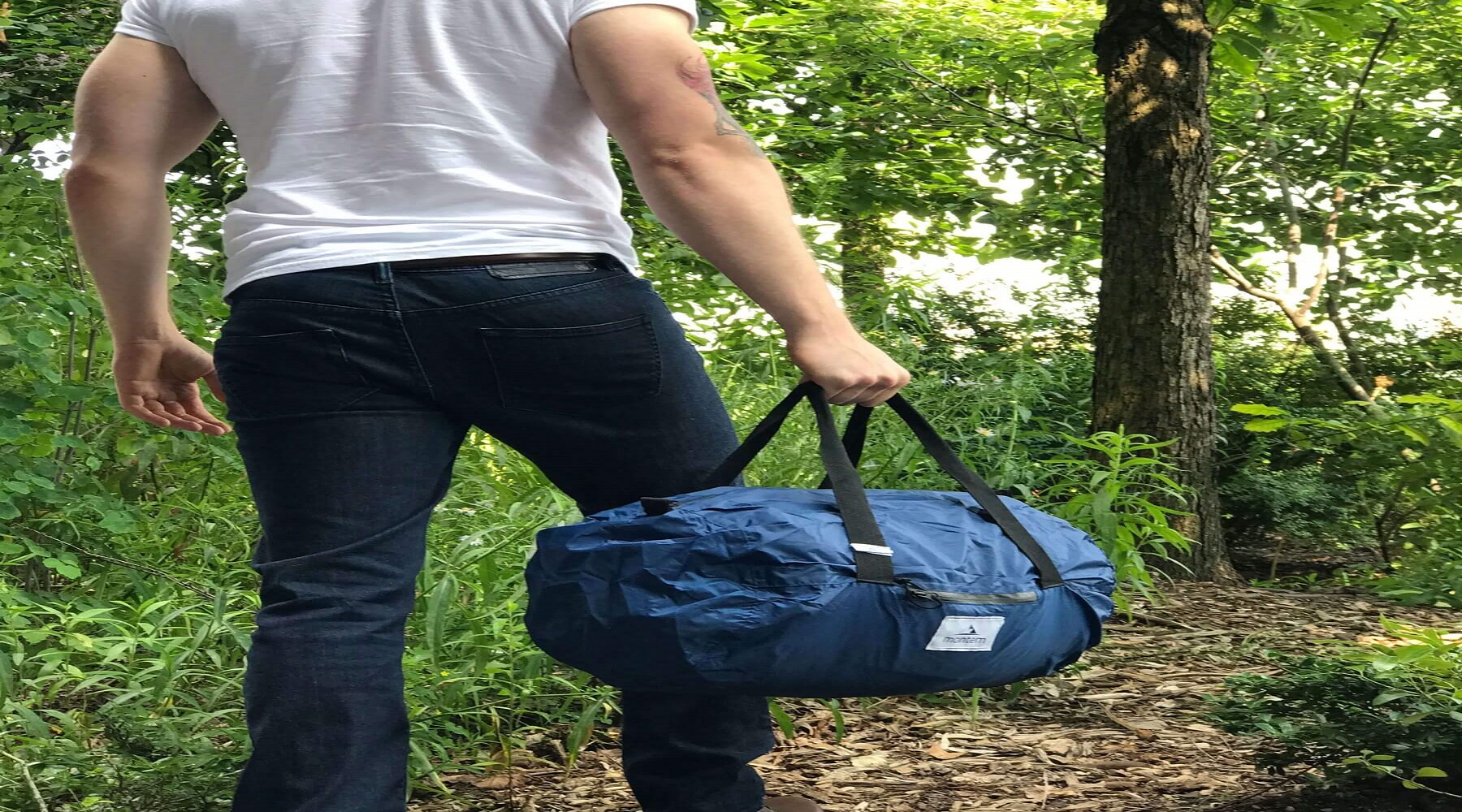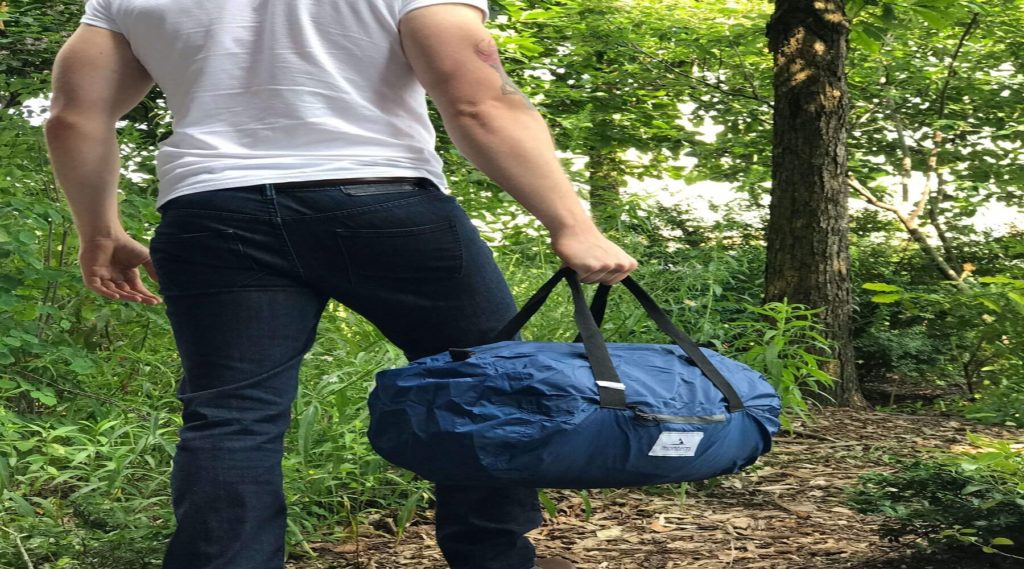 Duffel bags have been on the market for time immemorial, and not much has changed since they were first introduced. However, the Montem Otavalo Duffel Bag aims to spice things up with its armory of nifty features.
In this article, we will review the exceptional Montem Otavalo Duffel Bag and find out why it could be the next big thing in the mundane world of duffel bags.
FEATURES AND SPECIFICATIONS OF THIS DUFFEL BAG
The Montem Otavalo Duffel Bag is one of the most exciting duffel bags available in the market today, and that is solely due to its incredibly useful features.
SIZE
When it comes to capacity, the Montem Otavalo Duffel Bag does not have any bragging rights. To be fair, it was never trying to be like any other duffel bag. This duffel bag is solely aimed at adventurers looking to carry pocketable and lightweight gear. How is it exactly pocketable? Well, you have to read on to find out the answer.
When unfolded, this duffel bag measures 19 inches X 11 inches X 11 inches (48 cm X 28 cm X 28 cm). In other words, the Montem Otavalo Duffel Bag has a capacity of over 1800 cubic inches or 30 liters. That is pretty amazing, especially when you consider the fact that it can be folded down to fit your pocket!
If you thought that was impressive, wait till you hear about its weight. This duffel bag only weighs in at 4 oz or 0.25 lbs! In fact, that is only a fifth of what the OXA 53L Duffel Bag weighs.
However, the most exciting bit about this duffel bag is its portability. This duffel bag can be packed into itself and stowed away in your pocket or tied to your backpack using drawstrings. That makes it extremely useful for camping and hiking trips.
Once this duffel bag is folded down, it only measures 6 inches X 4 inches (15 cm X 10 cm). That is about the same size as the larger iPhone model!
MATERIAL
Just like the OXA 53L Lightweight Foldable Travel Duffel Bag, the Montem Otavalo Duffel Bag also scores full marks on the subject of material quality. This duffel bag is made out of ripstop and waterproof nylon fabric. This is definitely one of the best materials for a duffel bag.
Is this what you want? Want the best deal? Buy now!
DURABILITY
When it comes to the subject of durability, the Montem Otavalo Duffel Bag reigns supreme. Not only is the material tear-resistant and water-resistant, but the heat-sealed interior seams coupled with the vulcanized rubber zippers make this duffel bag completely waterproof. Only a handful of duffel bags can boast of such an impressive level of durability.
VERSATILITY
This is one area where the Montem Otavalo Duffel Bag does not fare well compared to other duffel bags. However, this duffel bag is not trying to be like the rest; it is targeting a niche market instead. This duffel bag is primarily aimed at travelers and adventurers looking to pack light.
OTHER FEATURES
The Montem Otavalo Duffel Bag packs in quite a few unique features, most of which we have covered in the previous sections. However, there is one feature we have not talked about, and that is the front pocket, which also comes with a zipper!
If you are still looking for more reasons to purchase this bag, then the warranty offer should surely seal the deal for you. This duffel bag comes with a unique 100% Satisfaction Warranty, which allows you to return it for a full refund in case you are not satisfied with it! That speaks volumes about the quality of the product.
COLOR OPTIONS
The Montem Otavalo Duffel Bag is available in 3 color options, namely gray, navy, and orange. If you are looking for a color that stands out, the orange option is the one to go for. We also love the white handles which come with the orange-colored bag.
CONCLUSION
The Montem Otavalo Duffel Bag has great reviews from several different vendors. If you are in the market for a highly portable and lightweight duffel bag, then the Montem Otavalo Duffel Bag is surely the best option.