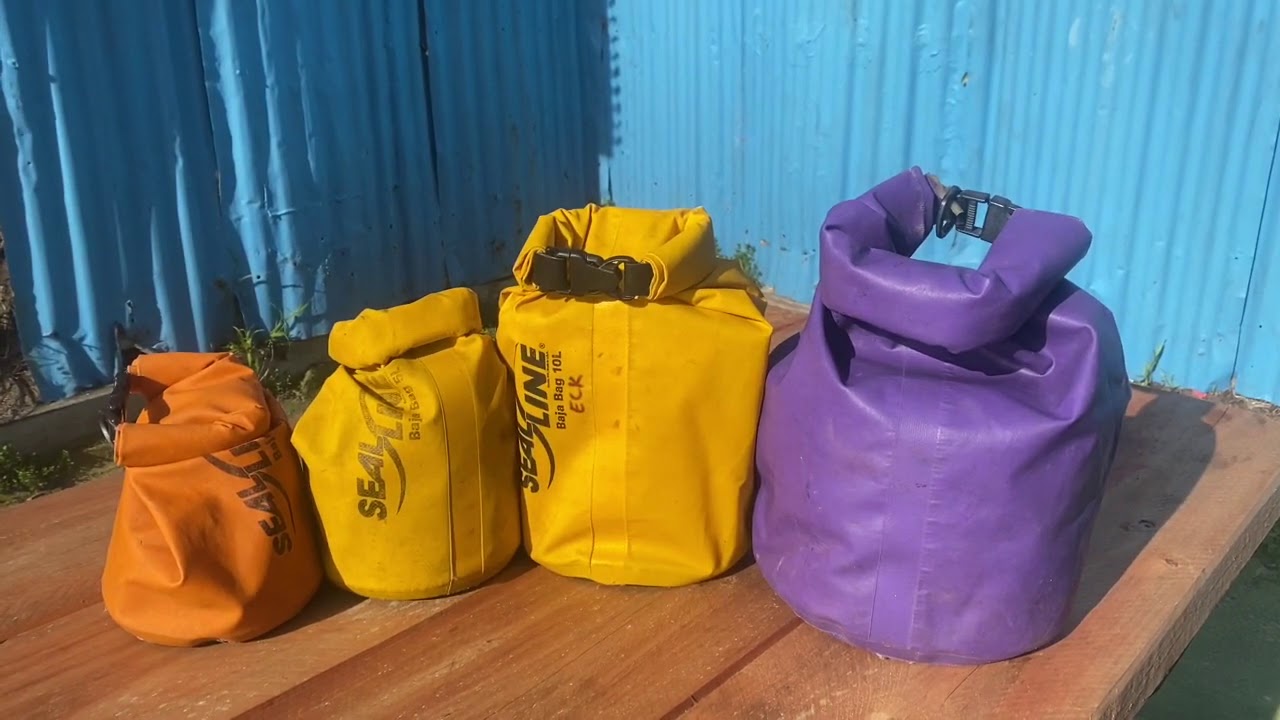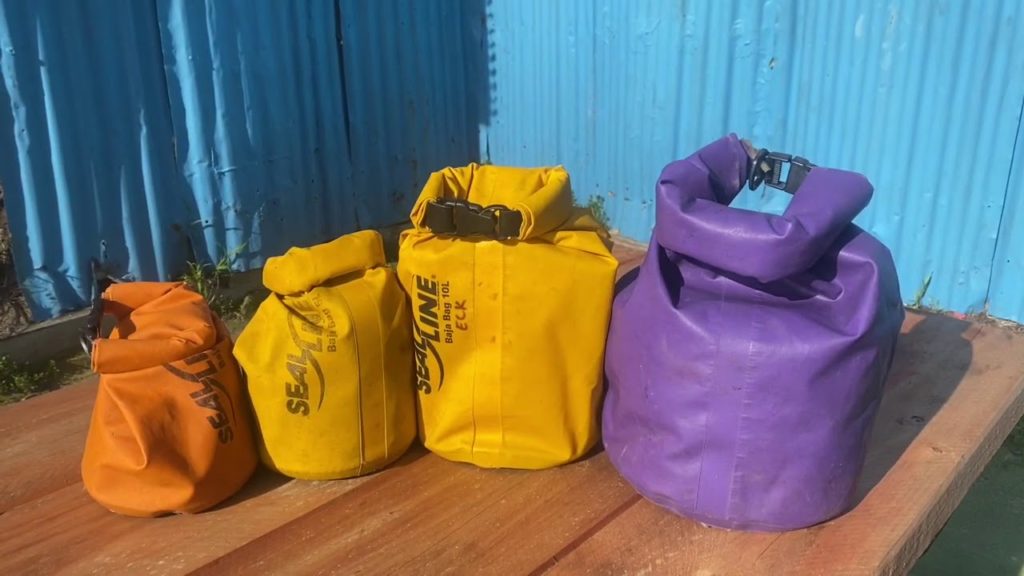 The explorer in you deserves to have the very best. The very best in travel gear, the very best in shoes, and the very best in bag packs. Stop living in constant fear of dampening your possessions when you go out on an adventure and wisely invest in SealLine Baja Dry Bag
 which promises to keep all your belongings moisture free and safe.
If you love to go kayaking or canoeing, then owning a dry bag should be on the top of your to-do list. Keep your expensive camera, your phone, your wallet, and all your other belongings safe in this puncture-proof, scratch-free dry bag that won't burn a hole in your pocket. Toss it around, leave it at the bank, carry it with you on your boat – everything works, be sure this dry bag will keep everything in it dry as a bone!
If an extremely durable dry bag is what you require, then the SealLine Baja Dry Bag is the one for you. It's about time nature is explored the way it is meant to be – freely and without any worries.
Is this what you want? Want the best deal? Buy now!
FEATURES
SIZING
One of the most distinctive features of the SealLine Baja Dry Bag
 is that it offers you a wide array of sizes that very few other brands do. The size variants include 5L, 10L, 20L, 30L, 40L, 50L, and 55L.
If you are planning an outing for a day, then consider purchasing a 5L if you like to travel light or a 10L dry bag if you like to have everything ready. Whereas, if you're carrying cargo for two, you might need to upgrade to a 20L version of this product. The 20L bag is large enough to carry two large towels, a pair of clothing, phones, shoes, and some water.
If you feel like you have even more baggage you might need, like traveling gear, consider buying the upper variants like 30L and the 40L which will comfortably accommodate all of this and more. So if you're planning an extended weekend trip, go for this.
Are you an avid explorer? Do you stay weeks out at a stretch? Get yourself the 50L or the 55L SealLine Baja Dry Bag for maximum storage space that will fit in your sleeping bag, your clothing, an extra pair of shoes, your travel gear, a camera, food, and water – all with space to spare.
MATERIAL
The SealLine Baja Dry Bag
is built to last. It is made with top-notch quality material like scrim-reinforced vinyl. It also comes with a toughened bottom to provide that extra safety and dryness. The material is double stitched at the seams so as to ensure that no water gets in and no air gets out. A total safety package in a single bag!
This bag also comes with an attached D-ring which allows you to attach it to your boat or canoe or even raft. Just attach it and do your own thing without constantly having to worry about water damage to your belongings.
The roll top is one which is the most efficient according to most adventurers as it makes for a watertight seal, ensuring that no moisture can seep in from the top. The thick vinyl is what guarantees that all your valuable equipment is secure and is utterly undamaged by sun, wind, rain, or even snow. All of these activities are tried and tested by professionals.
EASE OF USE
This SealLine Baja Dry Bag
is very user-friendly as it is lightweight and easy to carry. It is made of a thick material that claims to be puncture-proof and scratch resistant so that your belongings are safe from everything nature can throw at them. Though thick, the bag is pretty pliable and is also easily washable.
The dry bag, however, does not come with a shoulder strap but includes a D-ring to attach to boats. With six-size offerings, this bag cannot get any better. It comes with a roll-top closure which ensures a waterproof and airtight seal so that there is absolutely no seepage.
From mountain climbing to boating to exploring the wilderness of the rain forests, this bag is all-purpose and can withstand extreme temperatures without any damage to your possessions whatsoever. The bag also comes in five trendy colors namely green, orange, black, yellow, and blue – so that you don't have to cramp your style to be efficient!
These bags come with a lifetime warranty, so there's for you to lose here – try it out for yourself if you don't believe us! The SealLine Baja Dry Bag
 is the only dry bag that you will ever need.
CONCLUSION
At a very modest price range, you get a wide array of uses out of just one SealLine Baja Dry Bag. It is sturdy, it is lightweight, it is sleek, and it is easy to carry. We don't think there is much else you could ask for in a dry bag like the SealLine Baja Dry Bag which does exactly what it claims to – keeps your items safe and dry. Durable as well as practical, this dry bag will be your new best friend on all your trips; you won't want to go on any of your trips sans this beauty.
Unlike most bags which are made of the thinner vinyl material, this bag is waterproof as it is made with a thick material, as opposed to just being splashproof – meaning it can withstand hours of lashing rain, a blizzard, or even a sandstorm without as much as a scratch on it.
Gift yourself the SealLine Baja Dry Bag
and feel the difference in your adventures. A worry-free you will explore better, and ultimately, live better. What are you waiting for?
Go ahead and purchase the one that is best for you.
SPECS
Name: SealLine Baja Dry Bag
Material: Vinyl
Color: Black, yellow, blue, and various other colors
Sizes: 5L, 10 L, 20 L, 30 L, 40L, 50L, 55L