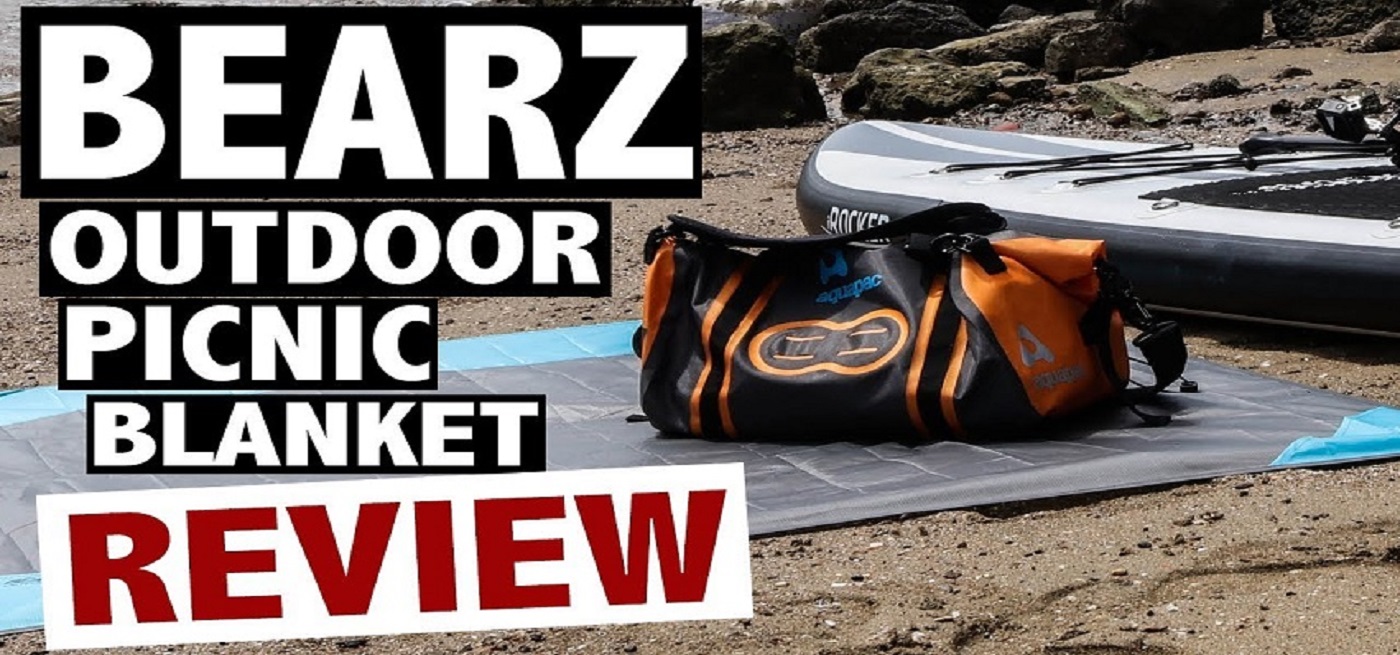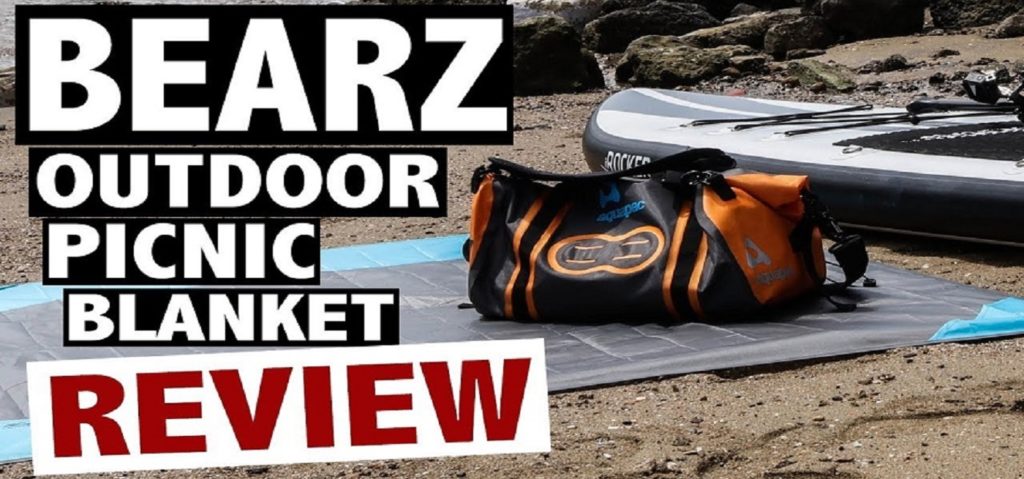 Blankets are a necessity when it comes to trekking, camping, or even family picnic trips. However, a normal blanket is just too bulky and cumbersome to carry around, not to mention the fact that they are not waterproof either.
Hence a normal blanket will not be on your checklist when you are heading outdoors. However, a pocket blanket can easily make that list. Not only does it fold down to a tiny size, but it is also completely waterproof and doesn't cost a pretty penny. These nifty pocket blankets are just what the doctor ordered!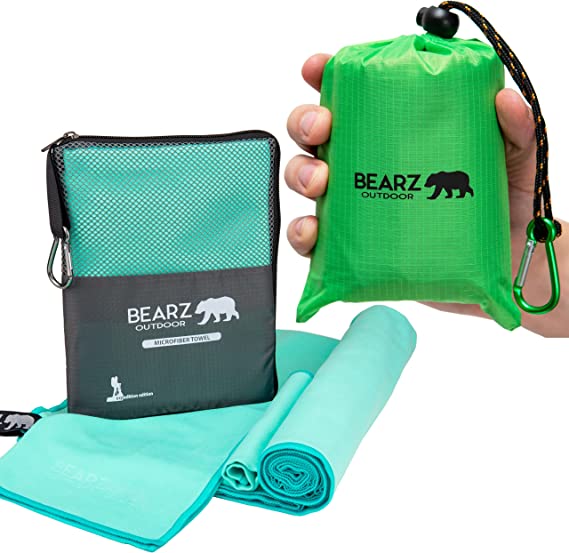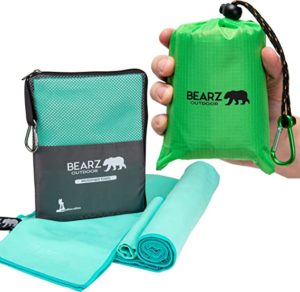 In this article, we will review the highly versatile and incredibly useful BEARZ Outdoor Picnic Blanket and find out why you should pay attention to this relatively new entrant to the crowded market of pocket blankets.
Although the BEARZ brand is new, that does not mean their product is low in reliability. It is quite the contrary. This pocket blanket has splendid customer reviews and should definitely prove to be a worthy competitor to the already established Matador Blanket 2.0 and the Montem Premium Pocket Blanket.
FEATURES AND SPECIFICATIONS
Do not be misled into thinking that the BEARZ Outdoor Picnic Blanket is only meant for family picnic trips. It is a highly versatile pocket blanket that can be used in many different scenarios. It comes bundled with a plethora of features to ensure just that. Here are some of the features of this incredible pocket blanket.
SIZE
Its dimensions of 60 inches X 55 inches (152 cm X 140 cm) are exactly the same as that of the Montem Premium Pocket Blanket. This means that it is large enough for 4 people to sit on and its almost square dimensions make it possible for 3 people to lie down in a row and relax with their knees folded up. However, it is just not large enough for stretching out your legs.
The BEARZ Outdoor Picnic Blanket folds down to a tiny size that easily fits your palm. This pocket blanket also comes with an integrated storage pouch to help you easily store it once it is folded up. While there is no mention of the weight, we believe that it weighs about the same as the Montem Premium Pocket Blanket which measures in at 142 grams or 5 ounces.
MATERIAL
The fabric material of this pocket blanket makes it ideal for a range of outdoor conditions. Not only is it highly durable, but it is also completely waterproof. However, the company does not state that this material is tear-resistant like its competitors.
DURABILITY
Since you are going to use this pocket blanket in tough outdoor conditions, it is important to know if it is up to the task or not. Although the BEARZ company does not claim that their product is tear-resistant, we find it to be more than capable of handling any outdoor conditions. As long as you are not going to slice it with a sharp knife, it will be just fine.
When it comes to durability, The BEARZ Outdoor Picnic Blanket can easily trade punches with the big guns. Its fabric material is almost as tough as the tear-resistant material of the Matador Pocket Blanket 2.0. More importantly, this pocket blanket is water and sand-proof as well.
VERSATILITY
The BEARZ Outdoor Picnic Blanket scores very high when it comes to the topic of versatility. In fact, it is slightly more versatile than its direct competitor, the Montem Premium Pocket Blanket. As stated by the company, this pocket blanket can be used in almost every outdoor scenario.
As its name suggests, this pocket blanket can be spread on top of picnic tables or over picnic grounds. All the corners of this blanket have a sand pocket to ensure that your pocket blanket survives windy days at the beach. Moreover, it is a perfect companion for camping and trekking trips as well. That is not all! It can also be used as a sunshade or a rain cover!
The best thing about the pocket blanket is that you can lay it down on any side. So if you want to tuck away your valuables, you can place them inside the sand pockets and flip the blanket over. The corner loops also come in handy in a wide range of situations. You can use stakes to pin down your blanket in windy conditions. All in all, this pocket blanket is as versatile as it gets.
OTHER FEATURES
As stated earlier, the BEARZ Outdoor Picnic Blanket comes with a host of features. However, there are a few features that we still haven't covered yet. The integrated storage pouch has a drawstring to close it once you have tucked your blanket inside. It also features a color-matched carabiner to clip onto your bag or belt loop easily.
COLOR OPTIONS
The BEARZ Outdoor Picnic Blanket is available in 4 vibrant shades – blue, green, red, and yellow. When it comes to the design, this pocket blanket wins the contest handily against its main competitors. You can use both sides of the blanket to sit on, and the colors are tastefully used here. On top of that, you get the integrated storage pouch in the same color. The color-matched carabiner is a neat little touch as well.
CONCLUSION
This stellar pocket blanket outscores several pocket blankets on the market. It has an average rating of 4.4 from over 70 reviews, with over 89 % of them being 4 or higher. If we were to rate it on a scale of 1 to 10, 10 being excellent, we would score this pocket blanket 9.0. Although it is excellent in almost all departments and offers incredible value, it loses some marks on durability and the lack of any product warranty.
If you are in the market for a stellar pocket blanket that is highly versatile, offers great value, and has a great design, then the BEARZ Outdoor Picnic Blanket is the one to go for.