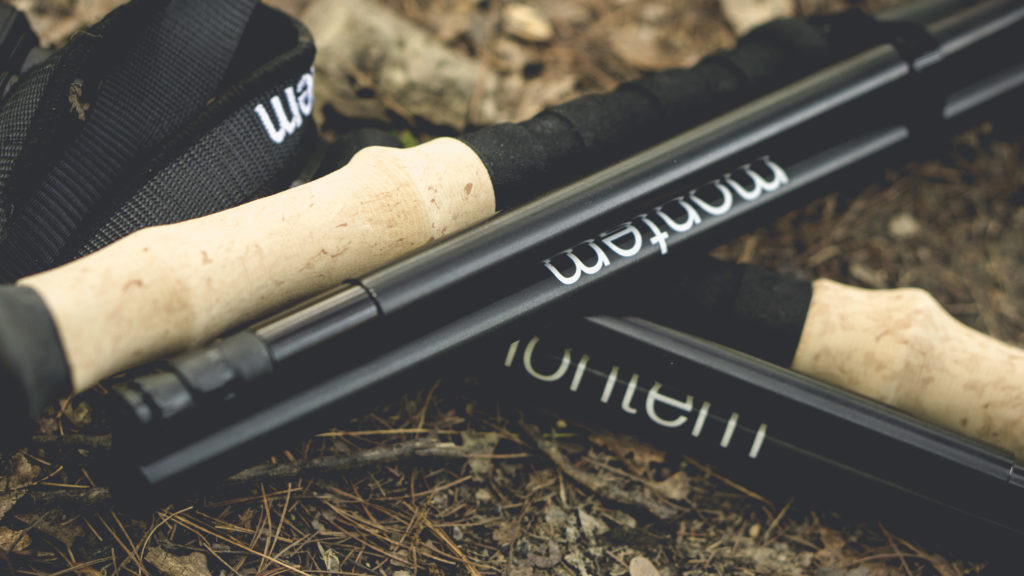 If you are a regular trekker or a mountaineer, you must surely be aware of how important a trekking pole is. Not only a trekking pole, but one that is sturdy as well as compact, and one that you can completely rely on in times of need. The primary reason trekking poles are so popular is that they offer a better adjustment to rocky terrains and steep slopes. After all, we take all the help we can get in such tricky footings!
Trekking poles will help you prevent loss of energy as you'll be using your arms more than you would as walking without poles, and decrease the load on your legs. Using a good hiking pole will allow you to distribute your energy in a way that is productive and increase your endurance. What you need to do before buying a trekking pole is keep a few parameters in mind and ask yourself these questions:
Is it sturdy?
Is it packable?
Will it last long?
Is it comfortable to hold?
Is it lightweight?
Is it easy to use?
If you answered yes to any of these criteria, then you should go ahead and buy the Montem Folding Collapsible Trekking Poles
. Read on to find out more about these great hiking poles.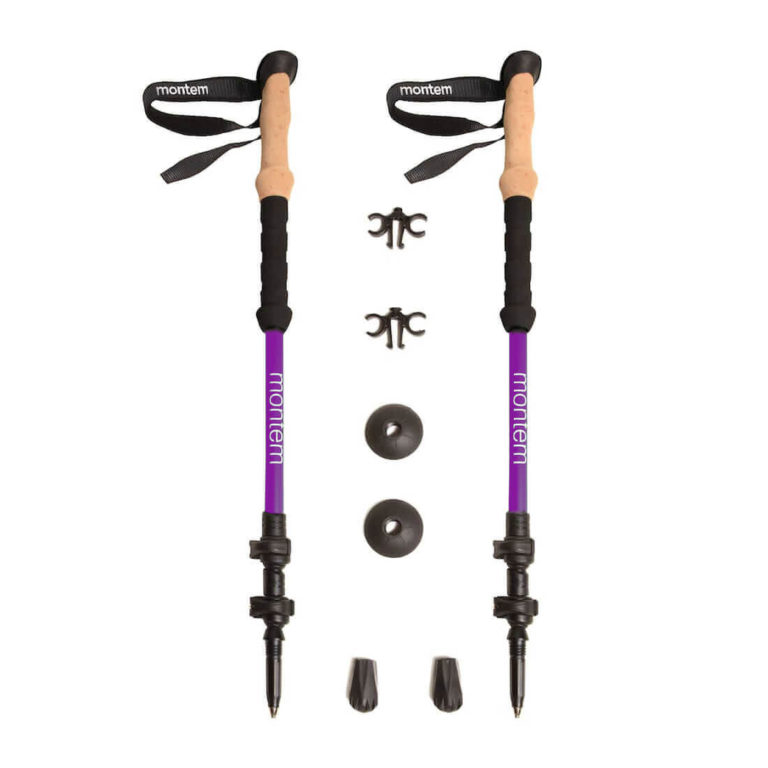 What a good trekking pole does is decrease the weight on your body so that you can be better attuned to climbing such terrains. Montem Folding Collapsible Hiking Poles
are a trustworthy companion which gives you a lightweight solution to all your trekking pole needs. Sturdy and built to last, you know these won't let you down when you need them the most!
It comes with a three-piece, super lightweight, and narrow diameter which reduces weight without compromising on strength. It also comes with a dual flickLock which lets you adjust your pole's length with ease. You no longer need to worry whether or not your pole will be able to take your weight as these fantastic trekking poles have been crafted out of the same material used to build planes!
Fancy and tough! What more can you ask for?
Is this what you want? Want the best deal? Buy now!
FEATURES
The Montem Folding Collapsible Trekking Poles are an amazing product that won't let you down. It is affordable and lightweight which ensures that you can carry it without the pole being a burden. These Montem trekking poles come loaded with a variety of features that will make sure that your next trip is more comfortable, and less taxing on your body. Here is a hiking pole that you can rely on. Finally! If you don't want a folding pole, check out their alternative aluminum poles here: Montem Ultra Strong Trekking Poles
These poles are made of aluminum 7075 which is incredibly durable, and will not snap. The tips are made of tungsten and sturdy rubber which is indented to give you a better grip on the ground, even on uneven or soft ground. The handles are made of EVA foam handles which are comfortable to hold and are a lot stronger than the regular cork ones! These poles fold to just 16 inches in length so that they can even fit snugly in your backpack without much hassle.
They are also extremely light, weighing only 10.5 ounces each, which will make sure that they don't weigh you down. It also includes adjustable wrist straps which give you the added benefit of padding for extra comfort. Once you position the poles, you immediately realize that your balance is uncompromised and has an inherent feeling of safety. These poles have one of the highest weight thresholds, making sure that it is suitable for both beginners as well as experts.
There are also trekking baskets
that you can attach to the main footing to help you travel through snow. This feature is extremely useful for snowed-in areas as these basket help distribute weight, giving you a sturdier footing.
The features are amazingly simple, but it all works together to give you a good product that will last long. The design is so that it gives you maximum comfort while doing what it is made for. It also comes in five colors namely black, matte black, blue, white, yellow, and pink.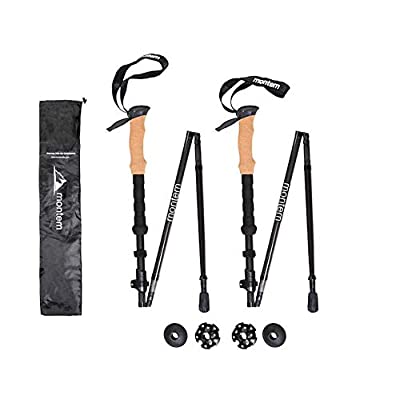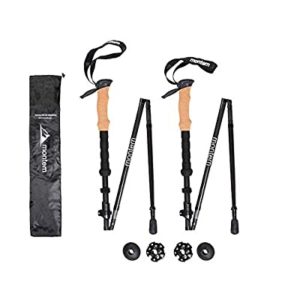 Many brands offer hiking poles at a reasonable process but keep in mind that this is an investment you are making that might last you many, many years- so take your due time, think it through, and always go for the best brand with good reviews. Very few manufacturers offer trekking poles that can compete with Montem's high standard. These poles are durable, sturdy, comfortable, and ultra-lightweight.
What are you waiting for?
The Montem Folding Collapsible Trekking Poles
come with a limited one-year warranty, so if you ever have any kind of trouble using this trekking pole or if it doesn't work as well as it should, you can rest assured and contact the manufacturer asking for a refund or replacement. There is no reason now not to purchase the Montem Folding Collapsible Hiking Poles. Place your faith in a trusted brand name like Montem, and you will not regret it.
Montem Folding Collapsible Poles are an excellent value for money, and if you are a serious hiker or trekker, then you should definitely give these a try. These poles provide a sturdy base that you can rely on completely. At this price, there really isn't much more you could ask for. It ranks well in comfort as well as durability, making sure that you don't have to change your trekking poles time and again.
So go ahead and buy the Montem Folding Collapsible Trekking Poles without second thoughts!