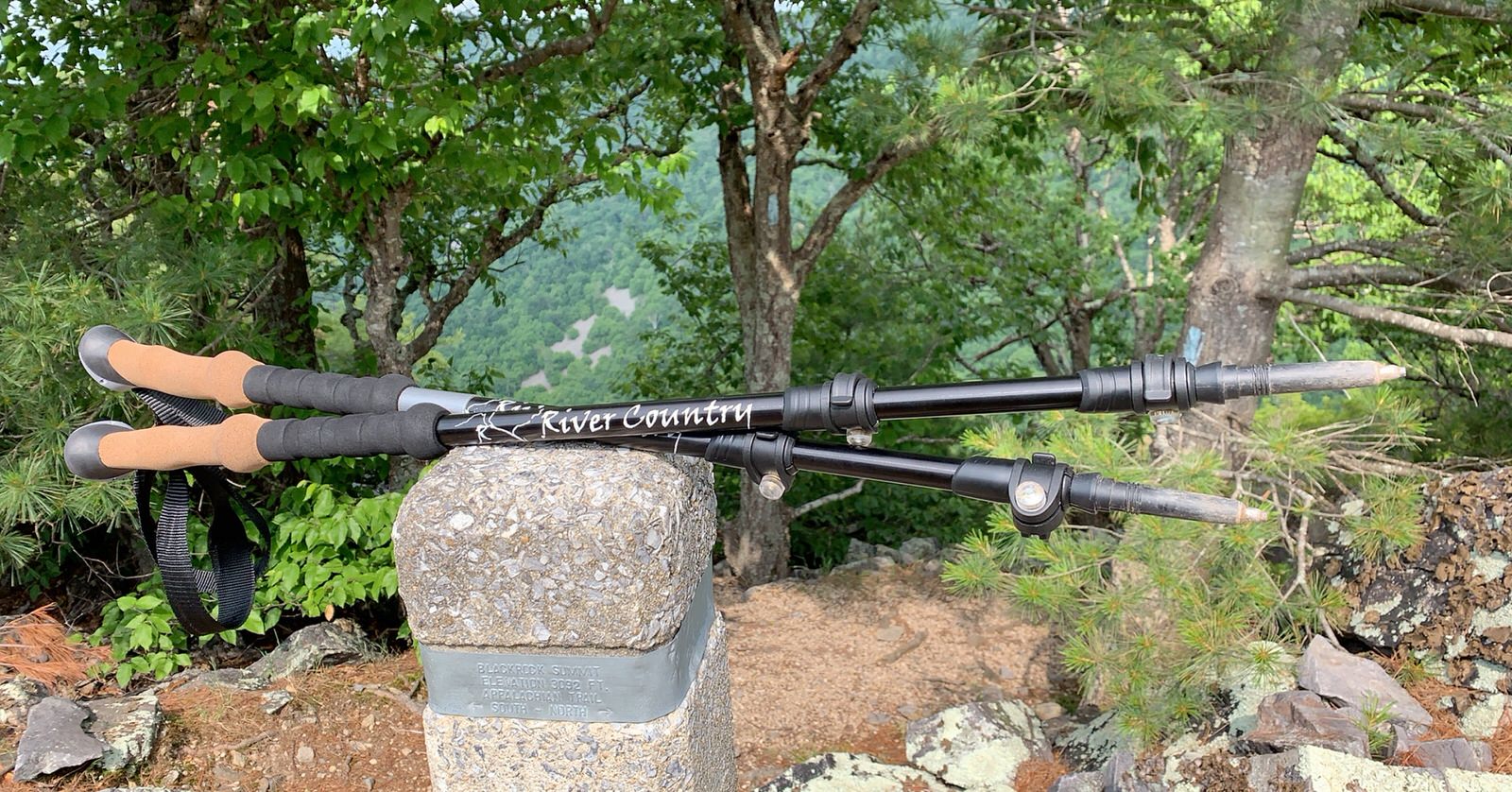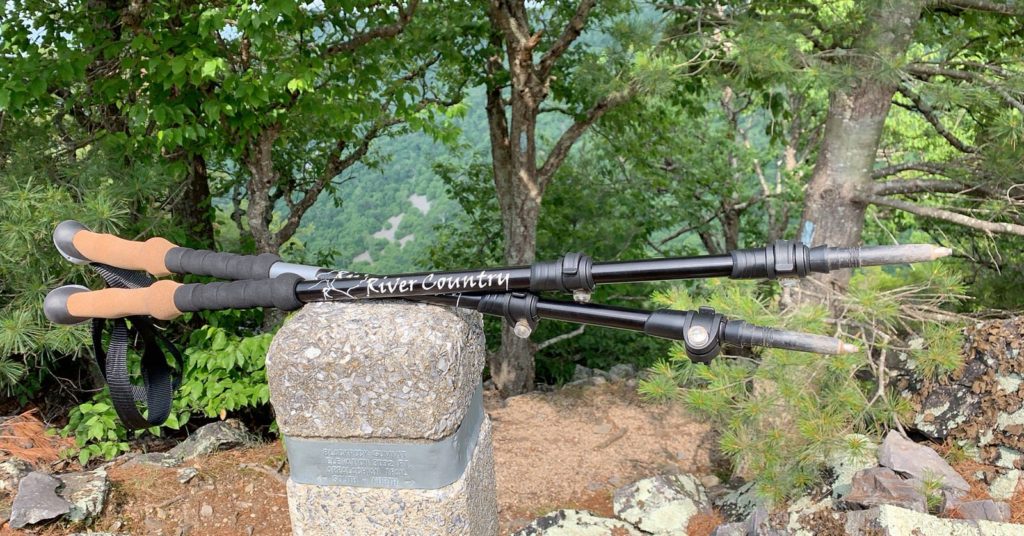 If you've ever settled into a long and challenging hike without a quality set of trekking poles, then you're already well aware of how important they are. A good set of poles is going to save you tons of extra stress on your knees and joints. The less fatigued you are on the trail, the more enjoyable your hike will be.
These days, there are tons of trekking pole options, each promising to deliver top-of-the-line performance and durability. It can be challenging to cut through the noise and select the best pole for your needs. Our Montem Ultralight Carbon Trekking Poles review should make it easier for you to decide if this pole is one that you should be taking a closer look at.
WHAT TO CONSIDER BEFORE BUYING A SET OF TREKKING POLES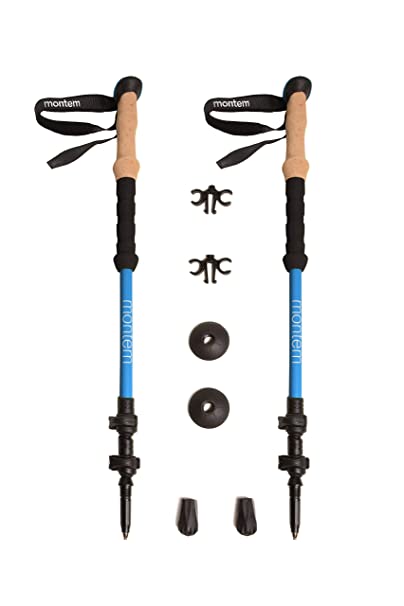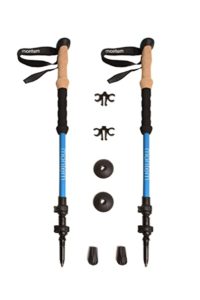 Before you jump in and pick up a set of trekking poles, there are some things you'll need to consider before making a purchase. These considerations will make it easier for you to decide on which pole is best for your needs.
Budget – Poles can vary from $20-30 for a set, to upwards of $200. Deciding on a budget will help you narrow down the field.
Material – While aluminum is a popular material for bargain-priced poles, they're typically more heavy and less shock-absorbent than carbon fiber poles, which is the preferred material for a trekking pole.
Weight – You already have enough to carry, and trekking poles can add even more weight to your pack. The lighter the pole, the more comfortable they'll be to store and carry.
Durability – Depending on the difficulty of your hikes and the type of terrain you encounter, durability may be a significant concern for you. Usually, the most durable poles are heavier, but the extra weight may be worth the increased durability you'll get.
Accessories – Some trekking poles offer additional accessories which can be particularly helpful if you often hike different types of terrain. That way, you can cater your poles to the kind of hike you're on.
WHO NEEDS TREKKING POLES
There are many benefits associated with trekking poles, and most hikers can benefit from having a set at their disposal. Most notably, trekking poles greatly reduce the stress on your knees and other joints on flat terrain or downhill hikes. On more treacherous terrain, they can be an invaluable balance tool as well. Since using trekking poles gets your arms working as well, they're a great way to burn more calories during your hike as well.
When they're not in use, trekking poles can still be handy. For example, they're a great way to pitch an ultralight shelter on days when the sun is beating down on you.
WHO SHOULDN'T USE TREKKING POLES
Most people will find trekking poles to be a welcome addition to their hiking pack. However, some people may want to forgo trekking poles altogether, at least for certain types of hikes. For example, if you're going to be hiking uphill, you may want to forgo the poles altogether, or at least store them until you're back on level ground, or traveling uphill. Also, while trekking poles can increase the number of calories you're burning on your hike, this isn't always a good thing. You may want to avoid hiking with poles if you're on a particularly long hike, where energy conservation is a concern.
MONTEM ULTRALIGHT CARBON TREKKING POLE
Montem is a relative newcomer to the outdoor industry, and in the short amount of time they've been manufacturing products, they've solidified themselves as a major player. They produce quality, durable products that most hobbyists will find fit their budget with room to spare. Their trekking poles are no exception, and our Montem Ultralight Carbon Trekking Pole review should make that clear.
While they're almost half the price of some industry leaders like the Leki Corklite and Black Diamond Distance FLZ poles, you'll find that the Ultralight Carbon from Montem can stand toe to toe with these more expensive poles by virtually any measurement.
PROS
Affordable price
Ultra lightweight (7.6oz per pole)
One year warranty
Includes free mud baskets
CONS
The locking mechanism has the potential to snag on treacherous terrain and must be tightened before use
Doesn't include a carrying bag
Some users find the top grip to be a bit slippery
FEATURES AND BENEFITS
100% CARBON FIBER
The entirety of the poles is crafted from carbon fiber. This increases durability while reducing weight. Plus, carbon fiber is a natural shock absorber, which will help take some of the stings out of longer hikes.
EXTREMELY LIGHTWEIGHT
No Montem Ultralight Carbon Trekking Pole review would be complete without mention of the weight of the poles. At only 7.6oz per pole, they're lighter than almost any pole on the market, including many industry leaders. Whether you're using the poles or storing them in your pack for later, you'll never have to worry about being weighed down.
ADAPTABLE
One of our favorite features of Montem's poles is the level of adaptability which will help ensure you have the ideal pole regardless of the terrain you're traversing. The poles include some additional accessories standard, and more accessories, like different types of tips and baskets, are available for purchase. Whether you're hiking a smooth trail or a treacherous one, Montem makes sure you have the right tools for the job.
Know what you want? Buy your trekking poles here now!
ALTERNATIVES
LEKI CORKLITE TREKKING POLES
These poles are one of the favorites in the industry and for good reason. Leki has a long-standing reputation for manufacturing excellent poles for serious hikers. Before you decide, you may want to check out the Leki Corklite.
Slightly heavier than the Montem poles
AERGON Cor-Tec grips
Almost twice as expensive as the Montem poles
HETTO 3K
The 3K carbon fiber trekking pole from Hetto is an excellent option for someone searching for quality and reliability for less money. If you don't quite have the budget for the Montem Ultralight poles or the Montem Ultra Strong poles, check these out.
Available for under $50
Slightly heavier than the Montem poles
Includes a full array of baskets and covers
BLACK DIAMOND ALPINE ERGO CORK
The Alpine Ergo Cork from Black Diamond is another industry-leading trekking pole and a winner of Outdoorgearlab.com's 2014 top pick award.
Slightly heavier than the Montem poles
The ergonomic grip design is ideal for long hikes
5" longer than the Montem poles when collapsed
WRAPPING IT UP
Sure, you could complete every hike without a set of trekking poles. But, by doing so, you're putting additional strain on your body that's going to take a toll on your body in the long term, if it hasn't already started taking a toll now. You'll find tons of great options on the market when you search for a hiking pole, but it's going to be hard to beat the Montem Ultralight Carbon poles for durability, reliability, and price. Of course, the best poles for you are going to come down to a matter of personal preference, but before you wrap up your search, you'll want to give these poles a closer look. Take a closer look at these poles right here.