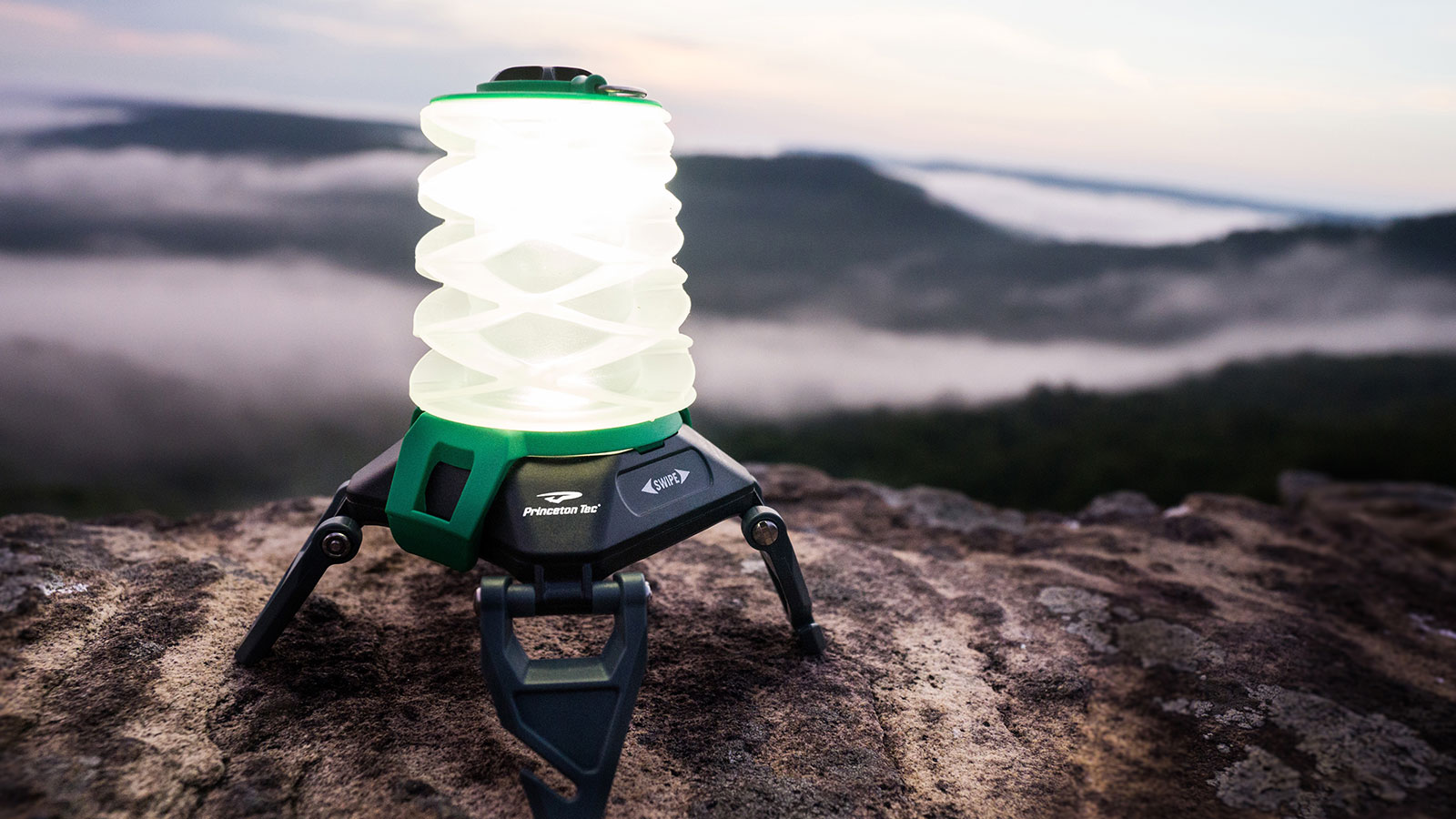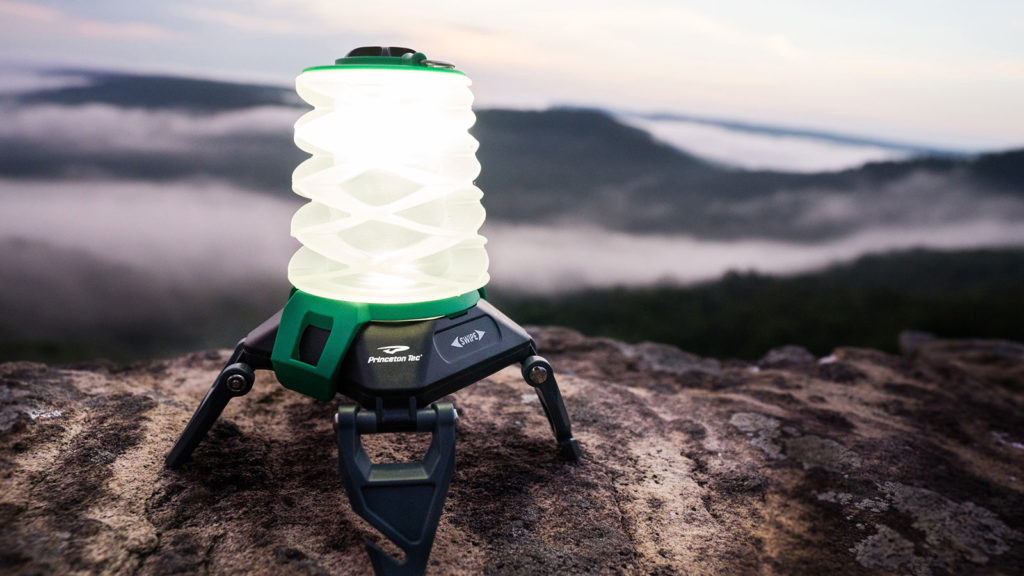 Princeton Tec makes tons of great electronics for the outdoors. From headlamps to lanterns they have made a name in the outdoor gear world for good electronics at great prices. The Princeton Tec Helix lantern is no exception to this trend. It's inventive, effective, and surprisingly unique.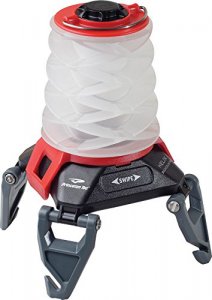 So what makes the Helix Lantern a top pick on our list of the best camping lanterns today? The unique pop-up design makes this lantern one of the best in class for compact carrying and effective use in the field. Thanks to the flexible silicone globe the lantern can be compressed into fractions of its actual size when carried. Of course, being able to collapse large objects when hiking is critical to being able to pack this lantern for long hiking trips. But if you're staying in camp and can not move around much there's no reason to prioritize compressibility.
That's why I love that Princeton Tec offers both the Base Camp and Backcountry models. The Backcountry model capitalizes on lightweight and collapsibility. While the Base Camp model is a bit larger, heavier, and bulkier. It features more adjustability, light output, and options for setup and use.
If you're planning to hit the trails and hike around with your lantern, you may find that the Backcountry model is ready to take a place in your pack. Unlike the Basecamp model, the Backcountry model is focused on shaving ounces and keeping things compact. Of course, you'll have to sacrifice some measure of performance to get this lighter weight.
I love that the highest mode (both models) is 150 lumens and can be dimmed down to just 30 lumens.
For Basecamp model users you'll be feeding the lantern 4 AA batteries which result in a runtime of up to 50 hours. This model is quite a bit heavier than the Backcountry coming in at over 12 ounces. This is one of the reasons it makes a good choice for around camp, and not on the trail.
The Backcountry model runs off of 3 AAA batteries. The Backcountry lantern model weighs just 5.5 ounces overall and can burn for 32 hours at a time. As if that's not enough you can even engage a red light mode which produces a much easier light for retaining night vision. Use red mode to save batteries and minimize the harsh impact of white light on your eyes at night time.
If you need tons of spotting power, you can pull off the lantern globe and use the light in "spotlight" mode where the LED light can shine directly at your targeted area. This is ideal if you want to gain the brightest and most direct amount of light possible from this lantern.
To make the spotlight feature even more effective, the legs of this lantern can be bent at angles to prop the light up on its side or at an angle. There's also a hanging loop at the top of the lantern globe for traditional use. On top of all these possible setup options, you can also use the hooks on each leg to hang the lantern from a rope, nail, or branch when needed.
Know what you want? Buy your camping lantern here now!
Overall there are more options for lighting, hanging, size, and weight than any other model of backpacking lantern or camping lantern. Go with the Basecamp for in-camp use as the larger and heavier size will make for longer burn times (up to 50 hours). For hikers, you'll want the Backcountry model with burn times of about 30 hours and much lighter weight.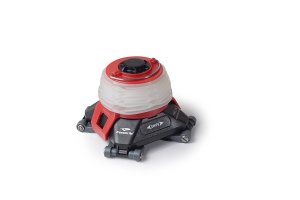 So is the Backcountry Helix lantern better than the Apollo lantern? It's hard to say comparatively. They are neck in neck for much of the tangible details, although the Helix does have a slightly higher light output, it also has a lower runtime thanks to the lighter weight 3xAAA battery setup.
Those looking for the most lightweight and compact possible setup for a high-performance backcountry hiking lantern will probably prefer the Helix whereas those seeking efficiency may wish to stick with the Apollo lantern from Black Diamond.