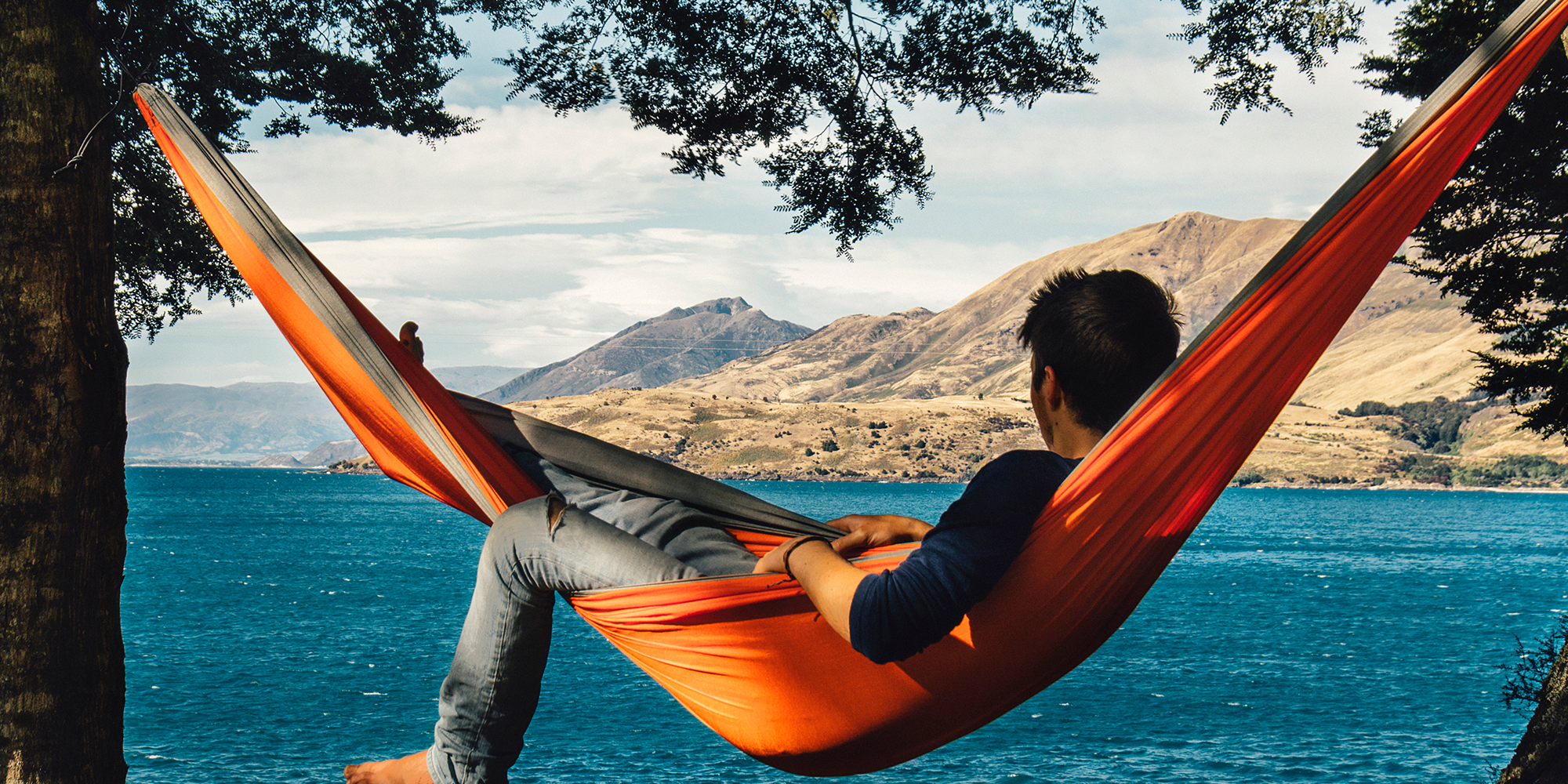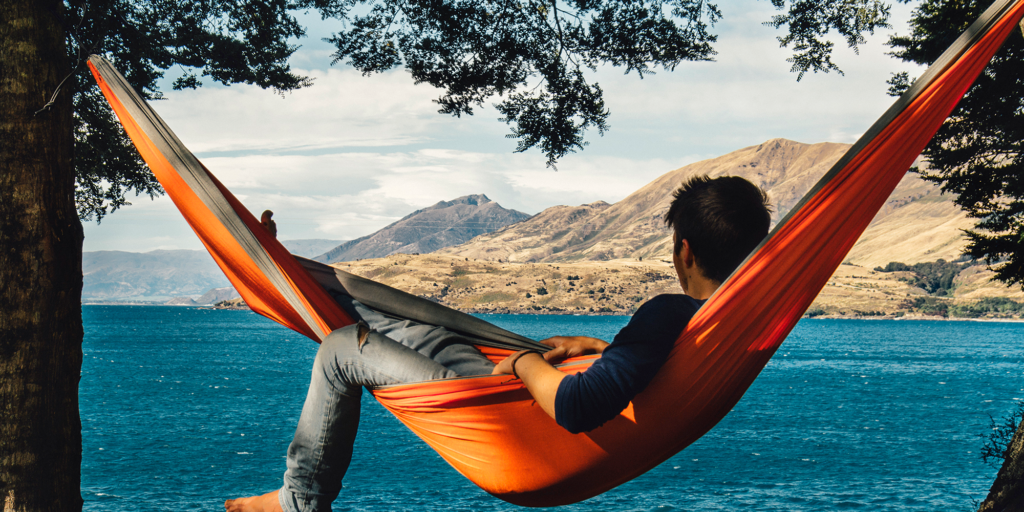 If you're looking for a better way to camp or just a great way to relax and unwind, you'll want to check out the Serac Classic Adventure Hammock
. A seriously good value, each hammock comes fully equipped with a set of tree straps and two steel carabiners.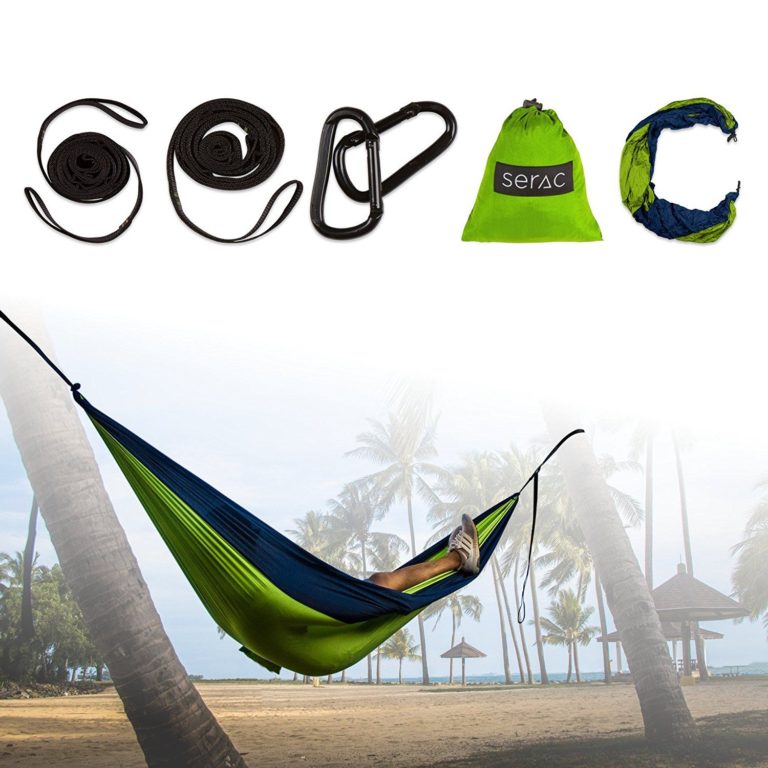 Whether you're looking to replace your tent completely or if you just want a backyard hangout spot to read your favorite book, the Serac Classic makes a great addition to your gear. It packs incredibly small so you can bring it anywhere, and at its price point, it's a steal. Compatible with every piece of hammock camping gear, the modular design lets you bring exactly what you need for each trip.
The comfortable nylon material cradles your body to put you into a state of total relaxation. Since you're suspended in the air, the Serac Classic is the closest thing to actually sleeping on a cloud! Triple stitched for durability, each hammock is tough yet incredibly lightweight.
If you're not ready to buy yet, read on.
WHY SERAC HAMMOCKS?
Serac Hammocks is a well-established brand in the outdoor recreation space. They were founded by two friends who had a huge love for the outdoors and wanted to get more people outside. The commitment to quality gear really shows in each hammock. Before you even open it, the packaging is modern and beautiful, encouraging you to rip it out of the bag and get to hanging.
The construction of the hammock is detailed and durable. The Serac Classic Adventure Hammock
is made with high-quality nylon that naturally resists tears and breathes easily for added comfort. The stuff sack doubles as a storage pouch when in hammock mode so you can have easy access to your necessities without having to get out of the hammock.
If you're an outdoor adventurer or a world traveler, the small size of the Serac Classic Adventure Hammock makes a great addition to your pack. The included tree straps make setup so easy that anyone picking one up for the first time will intuitively be able to hang it up without any need for complicated knots.
A WALK IN THE PARK OR A TREK THROUGH THE WOODS
The Serac Classic Adventure Hammock's small profile and lasting durability make it perfect for all situations. Set it up in the backyard on a nice day and melt away your stress. Take it with you on an epic adventure and sleep every night in comfort even in the most rugged conditions.
Is this what you want? Want the best deal? Buy now!
Depending on where you go, the modular design lets you prepare accordingly. Going for a long trip into the backcountry? Bring a rain fly, mosquito net, sleeping pad, and sleeping bag and you've got a complete shelter to brave the wilds in comfort. Just want to bring it to the park for a picnic? Leave the accessories at home and you have an incredibly portable hammock that you won't even notice in your pack.
IF YOU'RE STILL UNSURE, CHECK THIS OUT
What we love about Serac Hammocks the most is that each hammock comes with a 5-year limited warranty. This underscores the incredible attention to detail and high standard Serac sets for its products. Buy with confidence knowing that they've got your back.