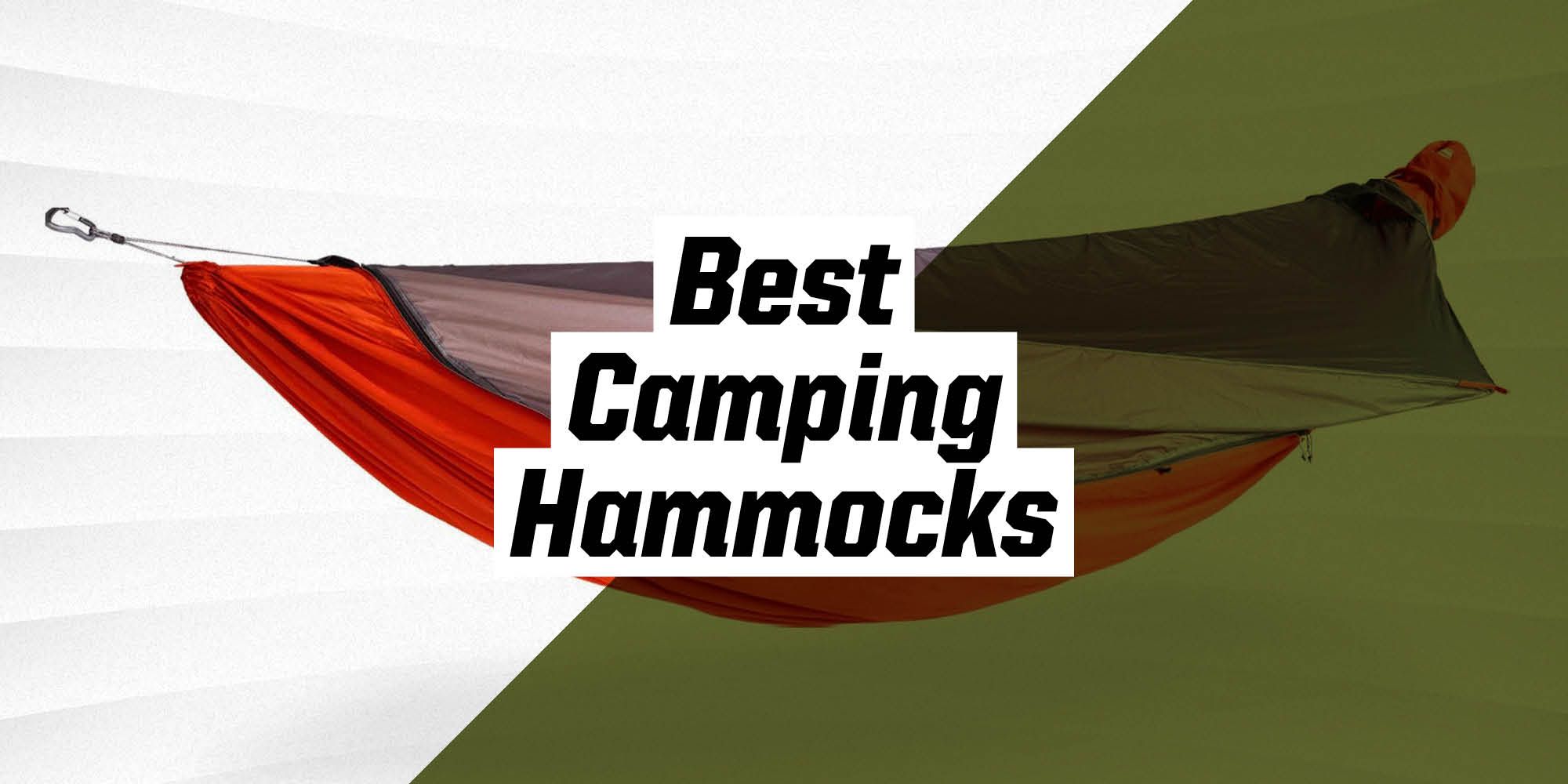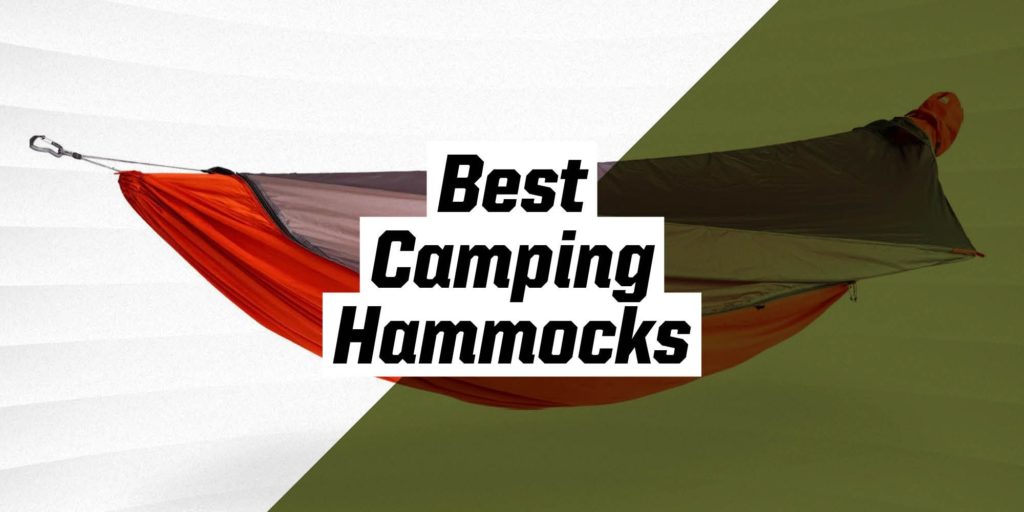 If you like to travel and often go to the great outdoors, the chances are that you have a list of favorite gear to carry along. The hiking shoes, the ever so essential portable tent, and a rain cover for your backpack among others are all valuable items. But what do you do when it's time to kick back and relax?
Sure, you can just lie down or sit around a fireplace, but it certainly doesn't mean that you are in your most relaxed state. It is time that you gave camping hammocks a try! Yes, hammocks are a rage among campers today for all the good reasons. Apart from being highly portable, the best camping hammocks can support a lot of weight.
So, even if you weigh over 300 lbs, these hammocks will support your weight effortlessly. These products don't cost you a fortune and can be an excellent addition to your hiking equipment. So how do you go ahead and buy the best camping hammock among so many available on the market? It's easy! Just read our guide to know more.
BEST HAMMOCKS
| | | | | |
| --- | --- | --- | --- | --- |
| 1 | Montem Fly-Napple & Chill Camping Hammock | 110 x 55 | Nylon | 500 |
| 2 | Serac Classic Adventure Hammock | 108 x 53 | Nylon | 400 |
| 3 | ENO Eagles Nest Outfitters DoubleNest Hammock | 112 x 74 | Nylon | 400 |
| 4 | Live Indefinitely Double Outdoor Camping Hammock | 118 x 78 | Nylon | 500 |
| 5 | Legit Camping Double Hammock | 120 x 78 | Nylon | 400 |
| 6 | Winner Outfitters Double Camping Hammock | 118 x 78 | Nylon | 500 |
Know what you want? Buy your camping hammocks here now!
TOP RATED HAMMOCKS
EDITOR'S CHOICE – MONTEM FLY-NAPPLE & CHILL CAMPING HAMMOCKS
The name itself should be pretty self-explanatory. This class of camping hammocks is made for the occasional hiker and the veteran climber who want to relax on the move. The primary feature that separates these hammocks from the others in the industry is their superb durability which can outlast a variety of harsh conditions.
Because they're meant for people on the move, portability and ease of packing are a given. Just fold it into a small form, threw it inside the backpack, and you're good to go. So, be sure to try camping hammocks the next time you're going on a vacation amidst Mother Nature.
ROPE HAMMOCKS
This is arguably the most popular hammock variety and is created either using synthetic or cotton ropes. Cotton rope hammocks are popular because of the fact that they require little maintenance. Moreover, these are easy to clean as well because you could do it by only using some soap or water.
Even though these products are sturdy, their level of comfort depends on the type of rope used. Usually, hammocks made from cotton ropes tend to be softer for the skin than those made using synthetic. Moreover, cotton rope hammocks also do not irritate sensitive skin, which is an issue with the synthetic variety.
FABRIC HAMMOCKS
These are standard hammocks that comprise comfortable fabric like cotton or parachute nylon. Fabric hammocks are perfect for those who want a versatile product to use in and around their home. While these varieties might not be as rugged as the camper cousins, they are certainly good enough for everyday use.
These hammocks are available in a variety of designs, and you'll mostly find people using them by the beachside or in their own backyards. Fabric hammocks are available in a variety of price ranges so that everyone can afford them without giving away an arm and a leg.
HAMMOCK CHAIRS/ SWINGS
You may not know it, but you've probably already seen hammock chairs, which are also known as hammock swings. These products provide all the comforts of a standard hammock but come with the added benefit of portability. These hammocks do not take up a lot of space; neither do you need to find trees or balls to set it up.
Moreover, Hammock chairs/ swings are available in a variety of styles and designs. From well-defined setups and products with extra padding, you'll find it all with just a little bit of search.
Things to consider when looking for the best camping hammock
TYPE OF HAMMOCK
As we mentioned earlier, there are three main categories of hammocks you will find for sale. Depending on your need, you may choose between parachute nylon hammocks, ultralight hammocks, and expedition hammocks.
The parachute nylon variety is extremely resistant and provides a bit of stretch to accommodate your body shape and size. These hammocks are available in single and double models.
The ultralight hammocks are made of very lightweight material and focus on compactness above all else. They're meant for use by hikers and are modestly comfortable.
The Expedition hammocks are crafted using high-end materials and provide maximum protection for hiking expeditions. They come with accessories like the rain fly, mosquito net, etc.
Since we're talking about the best camping hammock, it would be in your interest to choose one among these three categories that have all the right qualities.
HAMMOCK FEATURES
HAMMOCK SIZE
In all honesty, we have to say that length and width of the hammock are entirely a matter of your personal preference. If you intend to use the hammock alone, then a product that is too wide can wrap you around and give you a sense of claustrophobia. Now we don't want that to happen, do we?
Similarly, get a hammock that is 8 feet or larger if you think you could use the extra legroom, or if you are just too tall. Most camping hammocks come with decent length and width even in general, so there's no need for you to be concerned when you buy one online.
MAXIMUM WEIGHT CAPACITY
This is a no-brainer, but you have to buy a hammock that can support your weight or else what's the point? You certainly don't want the hammock to snap and cause serious injuries, do you? So, be the best judge and choose a hammock considering your own weight and the maximum capacity it can support.
The extra large models are specifically suited for heavy and all campers, and double models for those who want to share the extra space with someone. While most camping hammocks advertise extreme weight carrying capacity, we would still recommend you not push the boundaries.
Why is that? Because putting excessive stress has the probability of reducing the lifespan of the product, which is dangerous, to say the least. Good quality brands with many years of experience in the industry produce high-capacity hammocks that are worth their price.
SUSPENSION SYSTEM
There are a variety of suspense and systems available, but most of them are reduced to a combination of carabiners and straps. There are also some models that don't include the usual, so make sure you check out the features in full before heading to the wilderness. In a way, we can say that the more straps and attachments a hammock has, the better it is for safety.
One should never ignore the quality of straps as you need them for your own safety. Thankfully, you can even find extra sturdy straps in the market sold individually if you ever need them. Make sure you use a strap that is history friendly, as they are wider than 0.75 inches, flat in shape, and made of polyester or nylon.
Buying straps is a good idea if you're paranoid because they provide extra protection to give you complete peace of mind.
INSULATION
Most camping hammocks that are made of nylon are highly breathable to keep you cool in the summertime. However, people who intend to use the hammocks in colder months would need insulation features to keep themselves warm. Luckily, you can find the best camping hammocks that come with handy accessories like top quilts, under quilts, sleeping pads, etc.
ACCESSORIES
You may or may not buy accessories, but there are definitely some that can come in very handy. When you're camping in the wilderness, it's safe to count on unpredictable situations. There might be bugs around you, the threat of rain hovering over your head, and much more. In a scenario like this, certain accessories will be more than a lifesaver.
Consider taking a look at Integrated Mosquito Net accessories that can protect you from bugs. Also, consider buying a Rainfly if the place you're going to camp happens to be a rainy place. Most camping accessories are dirt cheap anyway, so why not get them?
INTENDED USAGE
In the end, everything boils down to the purpose for which you want the hammock. Do you plan on carrying the hammock and setting it up high up in the mountains or just lounge by the poolside? These are the essential questions you must answer in your head before looking for the best camping hammocks online.
Of course, the different kinds of hammocks may or may not vary according to their class; this is entirely dependent on the manufacturer. If you're not sure which hammock you want to purchase, it's always safer to get a camping hammock because they combine the best of regular hammocks with the added "outdoor durability."
SUSPENSION TYPES
Whoopie Slings: These are the kind of slings that offer high flexibility and a lighter way to Hannah's hammock. The designs for the slings have slight differences but usually, come with a regular loop and not a system that is responsible for holding the weight. You can also easily adjust it depending on the pressure.
Straps: Using hammock straps is the best way to hang a hammock because they are highly versatile and convenient. Hammock straps usually comprise two strong straps with multiple small loops. All you have to do is find a tree and wrap a strap around it. Then, keep your hammock to one of the loops on each side to make the perfect fitting.
IS BUYING A HAMMOCK ONLINE SAFE?
Yes, of course! Buying a product like this is as safe online as it is from your local adventure and outdoor gear store. In fact, you'll find many familiar brands selling their products online purely because of higher demand. It's true that people find buying stuff online much easier than in the real world.
In the case of a hammock, you can just search for according hammock types, take a look at the best product of your choice, and decide whether or not to buy it. Also, looking up reviews online is a good idea because they might save you a lot of hassles in the long run.
Moreover, you can have the best camping hammocks delivered right to your home free of charge. Most popular e-commerce sites offer free delivery services that make buying stuff online even more rewarding. Don't wait any further; go ahead and check out camping hammocks online now!
WHAT ABOUT THE COST OF CAMPING HAMMOCKS?
Don't worry! Camping hammocks are created keeping in mind the needs of all kinds of people. In addition to all these features, the best part of these products is perhaps the fact that they don't cost a fortune. You can literally buy a decent-quality hammock with just the $ 30 left in your pocket.
Of course, the principle of "you get what you pay for" applies here as well, so you better find a good balance between price and quality. For personal use, you don't honestly need a camping hammock that can support a large amount of weight. These hammocks should be perfect for the occasional camper or hiker.
However, you should consider investing in a good-quality hammock if your intention is to use it extensively. After all, making a good purchase is better than encountering faulty products time and again.
FINAL WORDS
Camping hammocks aim to solve a wide variety of problems with just one single package. And so far, we are proud to admit that these products have succeeded majorly in the market. People who have used them are highly satisfied and are more than likely to recommend them to their friends and family.
What makes camping hammocks stand out from the rest is the perfect combination of portability and high strength, which is missing in regular hammocks. The icing on the cake is the ease at which anyone can buy these products online. Most e-commerce sites are selling these products at highly affordable rates.
So, it is time to put your doubts and queries to rest! Go ahead and buy the best camping hammock for your next big trip.