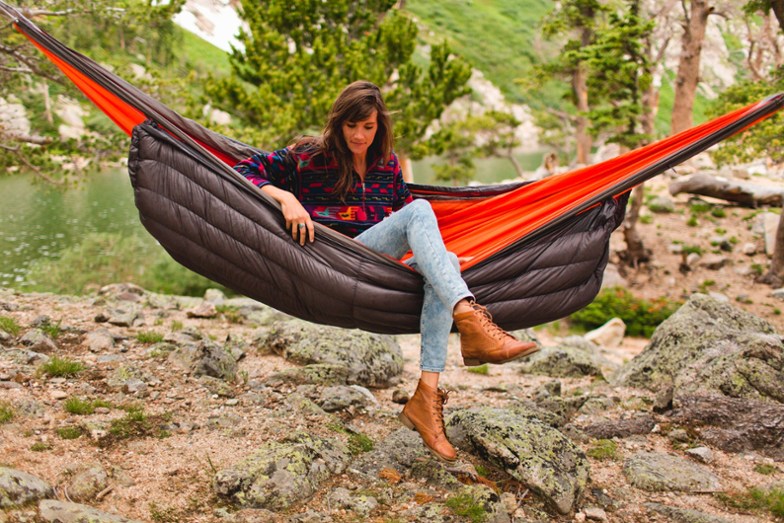 For the outdoor adventurer, having the right gear is incredibly important. It can mean the difference between a fun, memorable trip and a miserable, cold one.
With so many blanket options out there, all with different features, styles, and price points, it can be challenging to decide which is the best option. When investing in a high-performance blanket, it's important to learn as much as you can. Learn everything you need to know about the Kammok Firebellly blanket in this Kammok Firebelly review.
CONSIDERATIONS BEFORE BUYING A PERFORMANCE BLANKET
When shopping for a performance blanket suitable for your outdoor adventures, there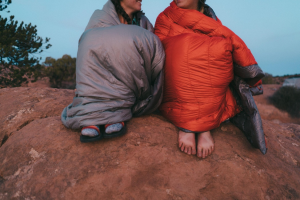 are a few important things to consider. Where and when you plan to camp is an essential consideration, as many blankets are warm but not suitable for freezing temperatures. Likewise, some of the warmest blankets aren't a good option for summertime camping.
When researching performance blankets, consider the following:
What activities will you be doing when using this blanket?
What climates do you anticipate for your outdoor adventures? Are you looking for a blanket for cool nights or do you need something for freezing temperatures?
Since you will need to transport it, does the blanket balance lightweight design with functionality?
What special features do you need in your blanket? For instance, is waterproof a must?
What price are you willing to pay for a performance blanket?
What other gear do you have that will work in concert with the blanket, such as your sleeping bag, mattress, or sleeping pad?
These are just a few of the important considerations when researching blankets for your next camping trip, to ensure you find one that fits your exact needs.
PRODUCT DESCRIPTION
The Kammok Firebelly was designed for cold-weather adventures, perfect for a top layer over your sleeping bag (or a single layer on warmer summer nights). It was created with proprietary Atmos ripstop nylon fabric, which amplifies your body heat retention and ensures equal heat distribution. Anyone who's woken up with cold spots in their blanket knows how important that feature is!
Pros:
Two options: Synthetic (40 degrees) or Down (30 degrees)
Can fold up into a sleeping bag, with velcro straps and drawcords, including a foot pouch
Ripstop nylon fabric
Comes with a stuff sack and large storage sack to keep down puffed
Straps to attach to a sleeping pad
Lifetime warranty
Cons:
Price is higher than average
Not terribly big at 75" x 52" (about the size of a throw blanket)
Takes time to fluff up after being compressed
Spot clean or hand wash preferred (though it can go in a front-load washing machine on a gentle cycle)
FEATURES & BENEFITS
The Kammok Firebelly is a perfect choice for frequent campers and outdoor adventurers looking to purchase a warm, durable blanket that will last. The proprietary fabric ensures warmth (with even heat distribution), and the lifetime warranty makes this a smart investment for avid outdoors people.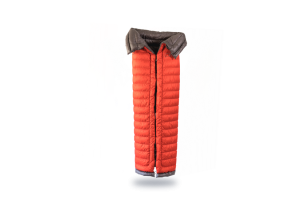 Kammok offers two options for this blanket: a synthetic one rated for 40-degree temperatures, and a down blanket rated at 30 degrees.
One of the coolest features is the ability to transform the Kammok Firebelly into a sleeping bag, with Velcro straps to attach the sides. It also includes a drawstring to create a cozy foot pouch at the bottom. There are also straps included, to strap the blanket to your sleeping pad or otherwise tie it down.
It's lightweight and comes with a stuff sack, making it an ideal blanket for campers seeking warmth plus easy transport. Plus, it comes with a larger storage sack to keep the down fluffed when you're not using it.
ALTERNATIVES
RUMPL PUFFY BLANKET
The Rumpl Puffy Blanket offers several cool features, though it's not designed for as cold of temperatures as the Kammok Firebelly. It's also more affordable at a $99 price. One of the biggest benefits is the availability of multiple-size options, from throw blankets to queens. I also love its durability, as it is waterproof, odor and stain-resistant—and machine washable and dryable! We wrote about it here.
3 size options: throw blanket, twin or queen
Lightweight and easy to transport
Great at retaining heat in a variety of environments
Slippery and tends to slide if not tucked in or tied down
More affordable
If you want a full-featured blanket with a lower price tag, the Rumpl Puffy Blanket is an excellent choice with features that allow it to be your go-anywhere blanket.
KELTY BESTIE BLANKET
The Kelty Bestie Blanket is another durable blanket at a lower price. Due to the price point, this blanket doesn't have as many features as the Rumpl Puffy Blanket or Kammok Firebelly but is still a quality blanket. Some don't feel the size is sufficient, as it's the size of a throw blanket but not as wide. If you want to sleep with this blanket, it may not be the best option. However, it's perfect for lounging on the couch or in front of a campfire. We wrote about it here.
Only available in one size (75.5"x42.5")
Nylon outside for durability, with cozy fleece-like inside fabric
Lightweight and includes a stuff sack
Outside is water resistant but not waterproof
If the price of the Kammok Firebelly is too high—or you don't need all the extra functionality—the Kelty Bestie Blanket might be a great option for you.
GENUINE US MILITARY ALL-WEATHER PONCHO LINER BLANKET
Also known as a "woobie," this popular blanket originated in the US Military, with soldiers and veterans reporting that they've had theirs for years or even decades. It's a lightweight, warm comforter that packs up to a small size for easy transport. The size is larger than the Kammok Firebelly, making it a comfortable option for anyone to sleep with.
82"x62"
Lightweight and easy to transport, rolls up very small
Made in the US
Can find it on various sites for $20-$50
This blanket is a great option for a frequent camper, who needs something durable, lightweight, and small to transport—at an affordable price.
CONCLUSION
If you're looking for a high-performance blanket to keep you warm during your outdoor adventures, the Kammok Firebelly might be for you. Its proprietary materials promise to keep you warm through the night, and you have the option to quickly transform it into a simple sleeping bag. Check out the Kammok Firebelly today.