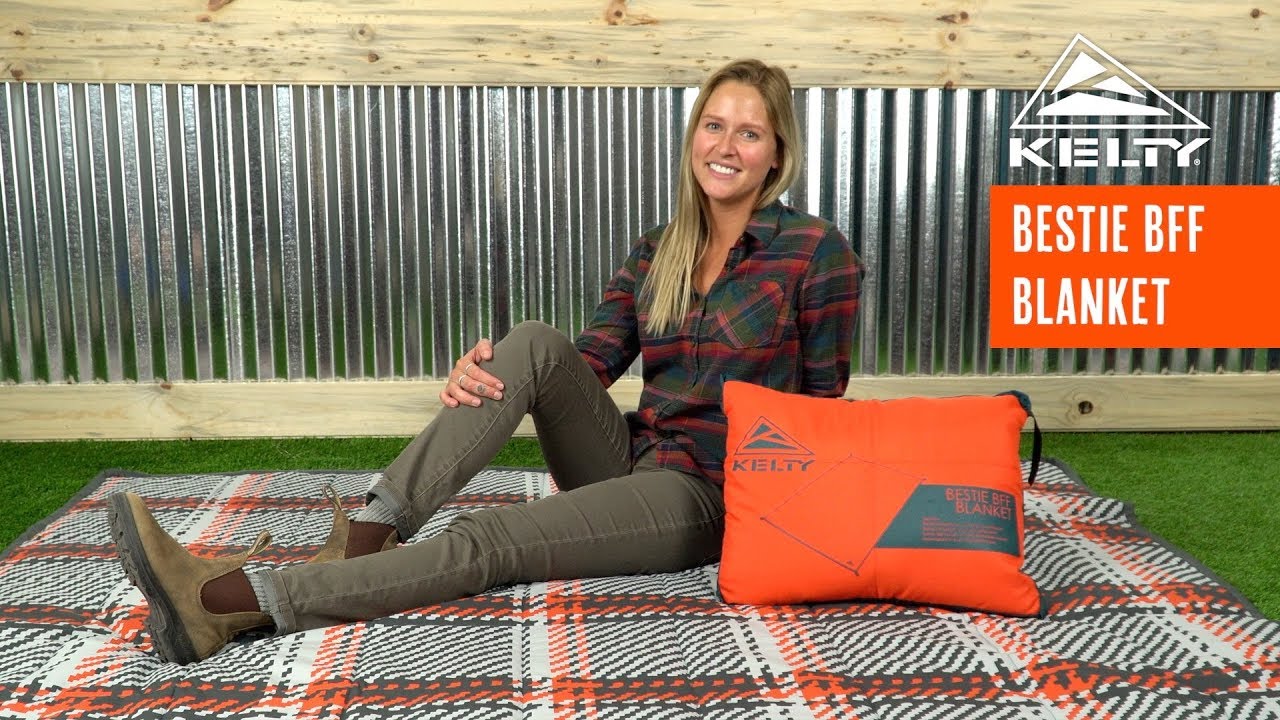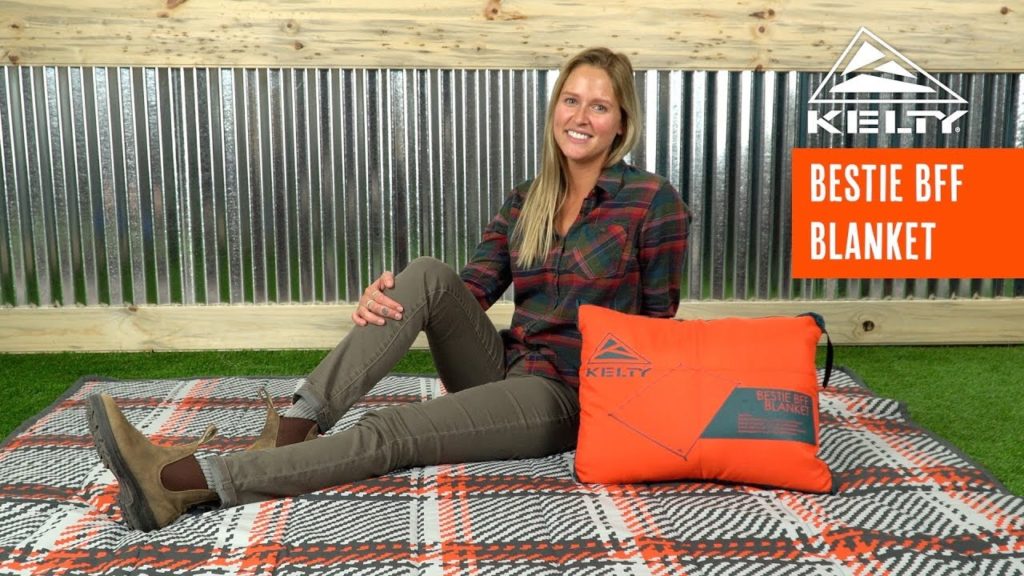 Have you been blanket shopping online recently? There are so many to choose from! With different styles, materials, prices, and features, it can get confusing, and no one wants to spend money on something that isn't the right fit for them. I've been looking for a new blanket for some time, and this is one that I've considered, so I wanted to share a full Kelty Bestie Blanket review.
CONSIDERATIONS BEFORE BUYING A BLANKET
There are many things to consider before buying a new blanket, including what you plan to use it for, what your budget is, and more. For instance, if you're looking for a year-round camping blanket, you'll need to focus on the temperature rating more than if you were looking for a more casual lounging blanket.
Know what you want? Buy your blanket here now!
When researching blankets, consider the following questions:
Are you looking for an indoor/outdoor versatile blanket?
What activities will you need the blanket for (camping, ballgames, other outdoor activities)?
If you plan to transport the blanket, is it lightweight enough?
Are you looking for a blanket that is waterproof, stain-resistant, or a particular size or material?
How much are you willing to spend on a blanket? Are you looking for a solid investment, or a lower cost but still a functional option?
Keeping these considerations in mind will help you when shopping for your next blanket!
PRODUCT DESCRIPTION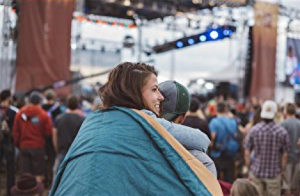 The Kelty Bestie Blanket is perfect for lounging on the couch or staying warm at the campfire or ballgame. The fleece material on the inside makes it cozy and warm, with a durable outer shell and cloud loft insulation similar to a nice rain jacket.
Pros:
More affordable than many alternatives
Inside fleece is cozy and prevents slipping
Lightweight and includes a stuff sack
Machine washable (front load only)
Cons:
Only available in one size
Not big enough for many adults as a blanket (won't cover feet to chin and not wide enough to wrap around the body)
Not waterproof (but outside is water resistant)
FEATURES & BENEFITS
The Kelty Bestie blanket is made of durable nylon outside shell (Polyester Taffeta), cloud loft insulation, and cozy fleece-like fabric on the inside. This is a great combination of the softness and warmth of a fleece or cotton blanket and the protection of a nylon one. Plus, it's machine washable, which is always a convenience when shopping for blankets.
With its lightweight design and stuff sack, it's easy to transport this blanket. It would be a smart choice to keep in your car for picnics, ballgames, or campfires, but works just as well snuggling up on the couch.
ALTERNATIVES
RUMPL PUFFY BLANKET
The Rumpl Puffy Blanket has a higher price point but offers more functionality and cool features than the Kelty Bestie Blanket. It has multiple size options, from throw blanket to queen, which many prefer depending on what they want to use the blanket for. I especially love its durability, as it is waterproof, odor and stain-resistant. If it does get dirty, you can machine wash and dry it without worry.
3 size options: throw blanket, twin or queen
Lightweight and easy to transport
Great at retaining heat in a variety of environments
Slippery and tends to slide if not tucked in or tied down
Slightly more expensive
If you're willing to spend a little more on a blanket, the Rumpl Puffy Blanket is an excellent choice with features that allow it to be your go-anywhere blanket. We wrote about it here.
KAMMOK FIREBELLY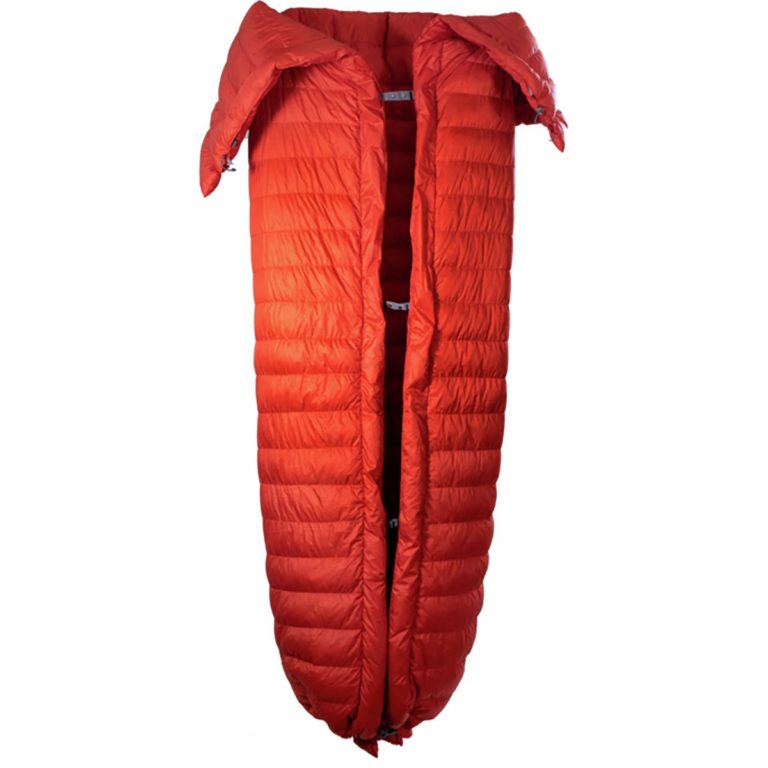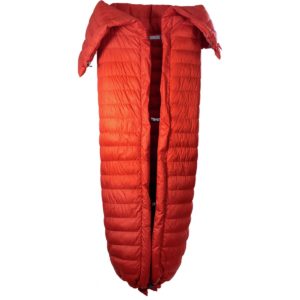 The Kammok Firebelly is a higher-end blanket that was designed for the cold-weather adventurer. You have the option to buy a synthetic version (rated at 40 degrees) or a down (rated at 30 degrees). This blanket has several features similar to the Rumpl Puffy Blanket but is likely a warmer option, using proprietary Atmos fabric that amplifies body heat retention and ensures even heat.
A unique feature is the ability to turn the blanket into a quick sleeping bag, using Velcro straps to attach the sides and a drawstring to create a cozy foot pouch. The added features are reflected in the price, so this blanket isn't for everyone.
Only available in one size (75"x52") – about the size of the smallest Rumpl Puffy Blanket and wider than the Kelty Bestie Blanket
Easily fold into a sleeping bag
Proprietary ripstop nylon fabric to keep you warmer and distribute warmth evenly
Stuff sack for travel and bigger sack for storing
If you're an avid camper or are looking for a blanket suitable for cooler nights—and don't mind a larger investment—this is a great option for you. We wrote about it here.
GENUINE US MILITARY ALL-WEATHER PONCHO LINER BLANKET
This is a popular blanket that originated in the US Military, and is sometimes called a "woobie." Veterans provide great reviews of the blanket, with many stating that they've had theirs for decades. This Poncho Liner Blanket combines lightweight material, warmth, and easy transport. In addition, it is larger than the other blankets above, making it a better sleeping option.
82"x62"
Lightweight and easy to transport, rolls up very small
Made in the US
Can find it on various sites for $20-$50
This is a blanket that many could benefit from, given the positive reviews, functionality, and low price point.
CONCLUSION
The Kelly Bestie Blanket doesn't have as many features as some blankets out there but is perfect for snuggling on the couch or staying warm during outdoor activities. Plus, the price is perfect if you're looking for a quality blanket but don't want to spend $100 or more. Unlike many nylon blankets, it has a soft inner lining, which many people prefer in a blanket. If you want to learn more, check out the Kelty Bestie Blanket now.